Symmetrical spinnaker sail Luff 45.8-foot 24' 'lite-1/2oz' Quantum Sailmakers
My favorite!!! the graphic is a Blue & Gold Macaw

Quantum sail that was used for about a season and a half.
Launch bag has Velcro to hold
head
& both clews in position to launch
Notice how clean (unused the clew/head) the sail is like new at fraction of the cost new.
The sail designs are by Dave Armatage, their lines are really something special.
they have been kept in a temperature control room these are not worn out
race
sails
.
Spins Luff 45.8'
Foot 24'
Launch Bag included
Price $1125 includes shipping to lower 48
email
any questions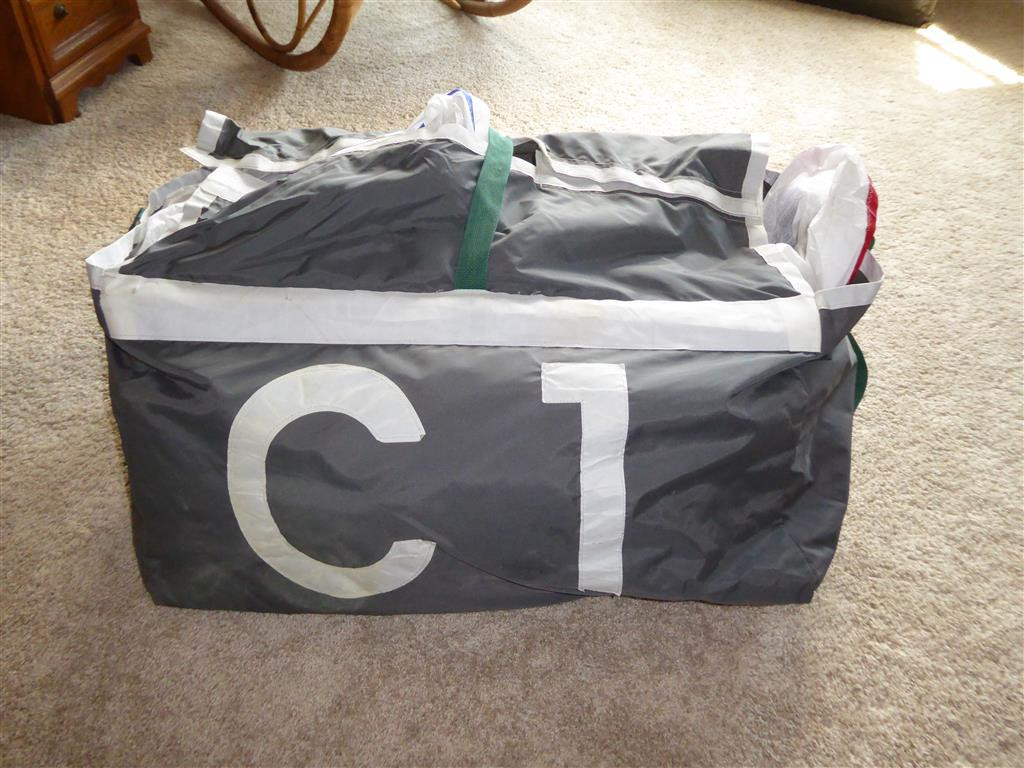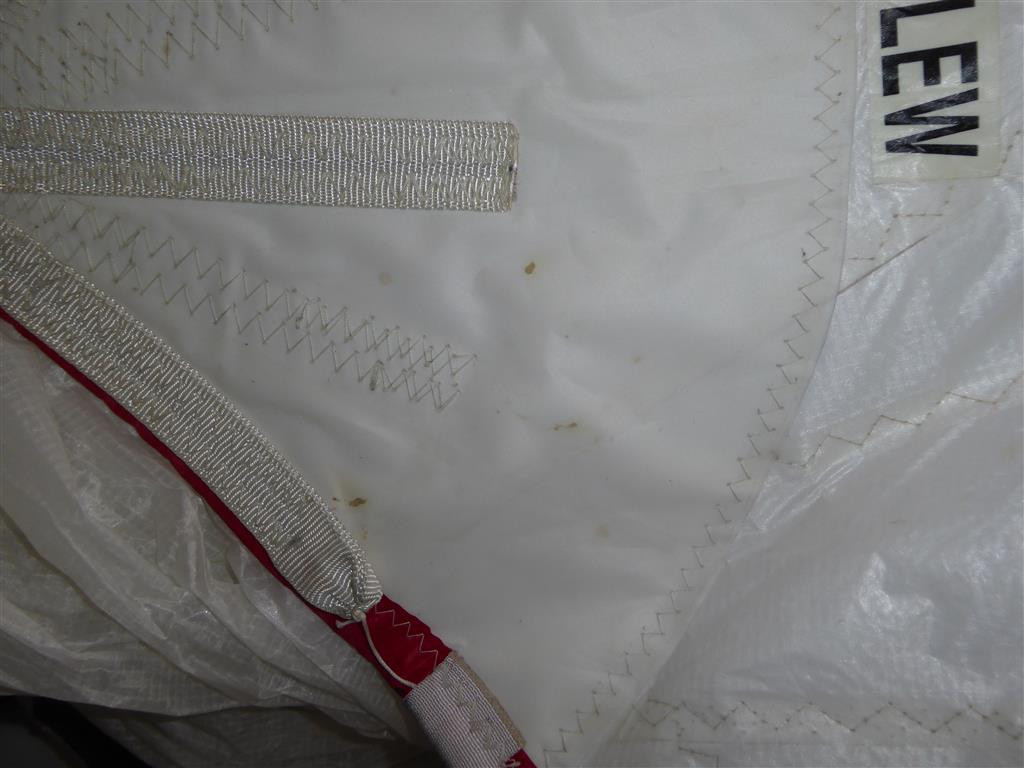 .