On our
boat
, the ac circuits are protected with two-pole breakers. For each circuit, the grounds are led to a common ground , with the hot and neutral each disrupted when the breaker is tripped. The neutral is wired back to the main ac two-pole breaker as well as the hot.
All of the outlets are let to a
single
breaker. Since we are wintering on the
boat
, this will not power two heaters, as we would like. So my plan is to add an additional breaker to split up the fore and aft outlets. There is not room on the panel for another double pole breaker. I believe it would be ok to put a new,
single
pole breaker on the hot wire, the ground to the common ground bus bar, and the neutral to the neutral of the main ac breaker. Am I correct?
A whole new panel might be in the future, but we have other things we would like to spend the ###, and the
current
one seems to be in good order.
The Panel:
Closeup of the AC side. The double pole breaker that has green wires leading to it is the AC Main: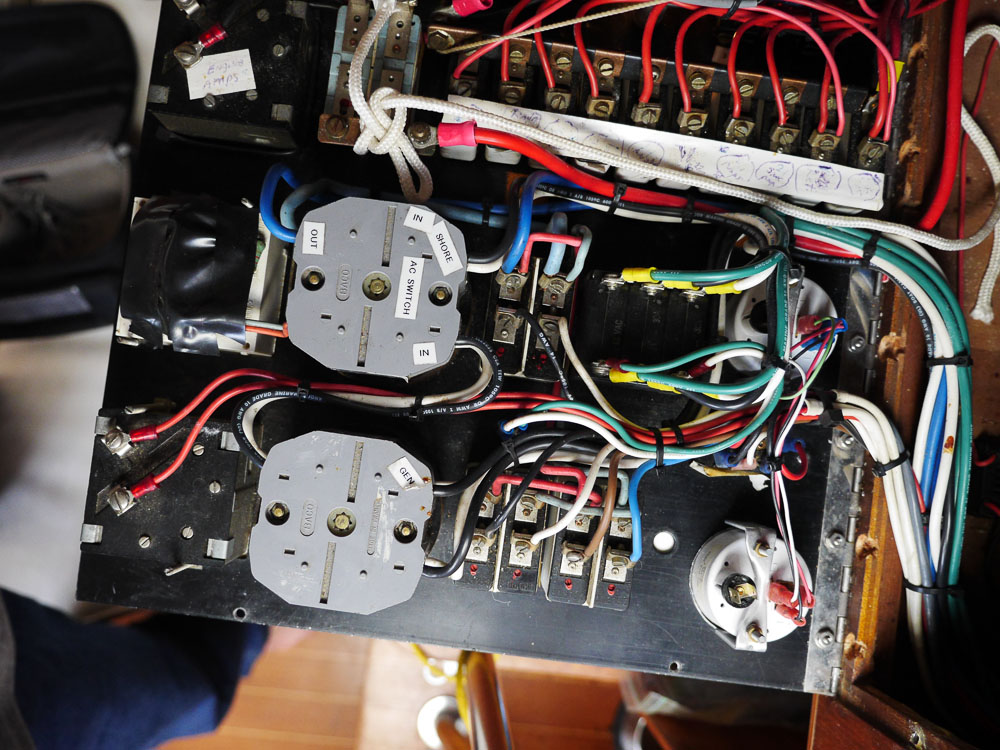 and the rest of the spaghetti: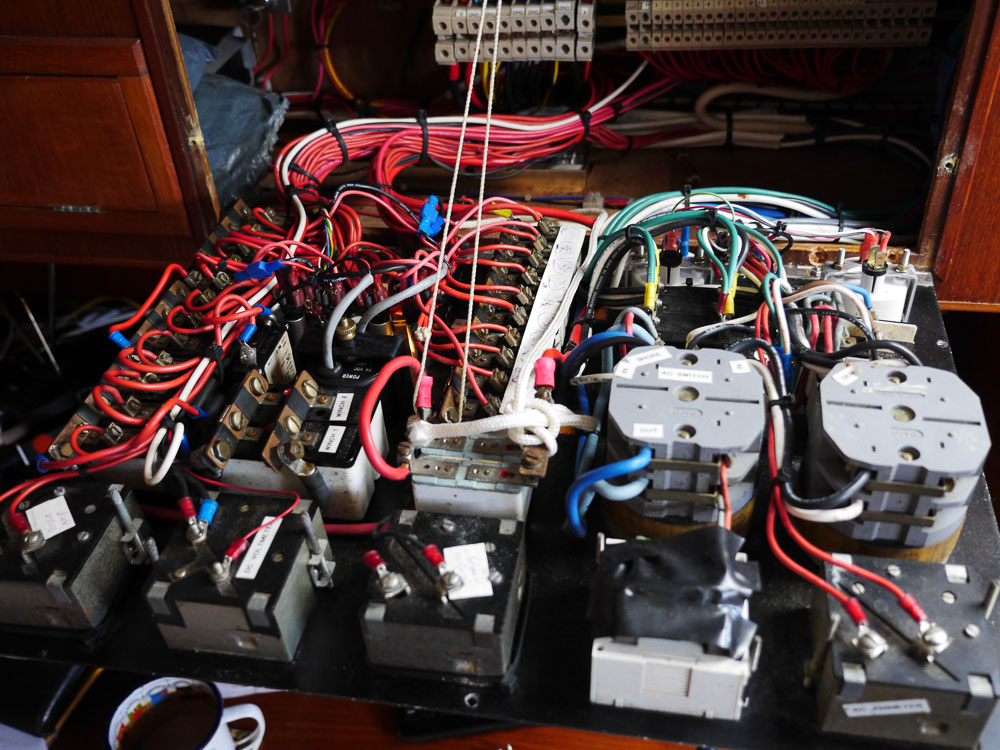 __________________