I have
OpenCPN
on a couple different
computers
that were downloaded at different times, but seem to be the same version ( Version 3.0.2 Build 2012-07-07).
Here is a
screen
shot of one I loaded first....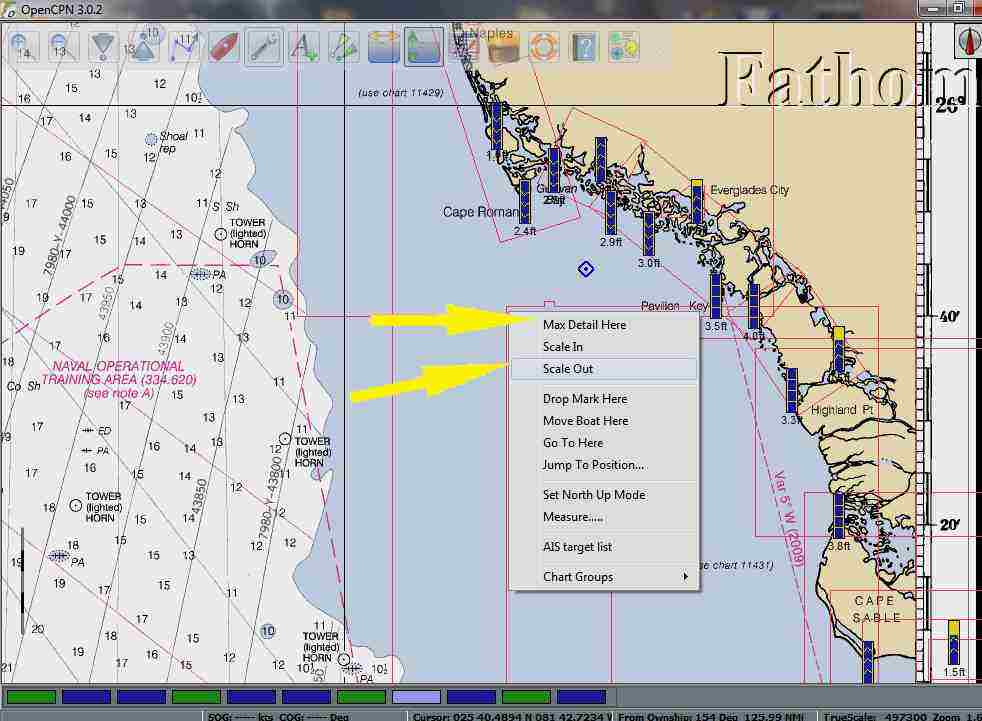 ...the arrow points to the menu I get when I right click the mouse. Notice I have the option of clicking on "Maximum Detail Here".
Now here is a
screen
shot from a more recent download....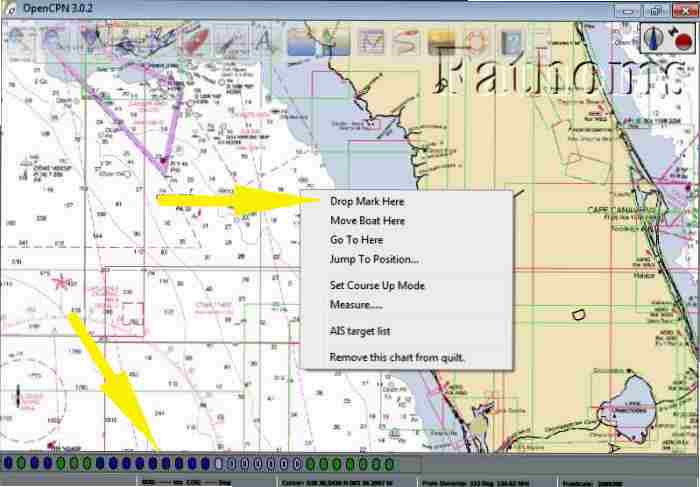 Notice now I don't have the "Maximum Detail Here" option. On this version as I zoom in say in a large area (southern FL) more detailed
charts
will automatically load the further I zoom in. Also note the difference in the displayed
charts
at the bottom.
I like the first option better. Is it now gone or is there a way to have that option I'm missing?
One last thing. With SeaClear II which we have been using I can zoom all the way out on a chart and see the whole chart. With Open it seems I can only zoom out part way and then need to move the chart to see all of it.
Thanks for any help,
Sum