What did it cost us to add 480 watts to the
Endeavour
? Six 80 watt panels at $160 cost $960.00 (down to $100 each since we bought those
), Blue Sky 3024iL controller $350,
aluminum
for frame and brackets about $700.00, SS bolts/nuts $100.00, Wiringing and
fuses
$200.00 for a total of about $2300. A couple of the above were best guesses, but the total is more than I thought it was 30 minutes ago.
So a little less than 1/2 of the total went for the actual panels and I made...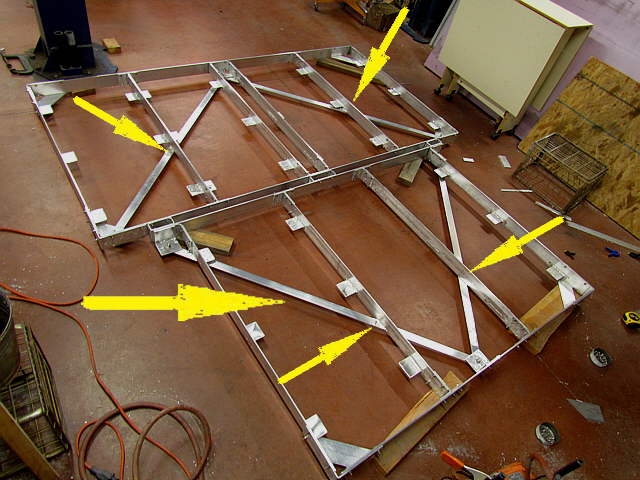 ....the framework and all the brackets and uprights and ...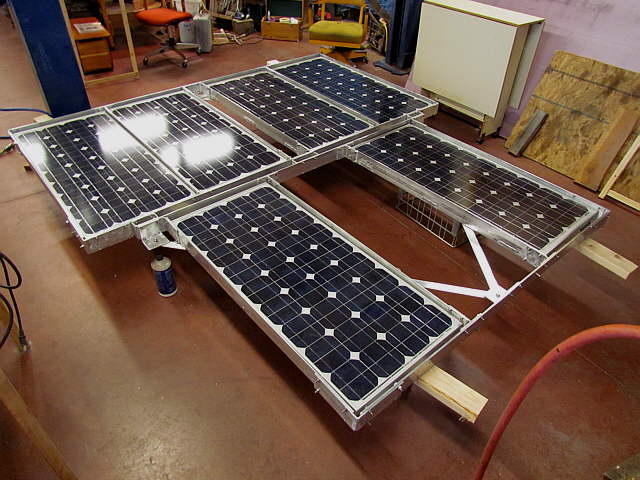 ...mounted the panels and....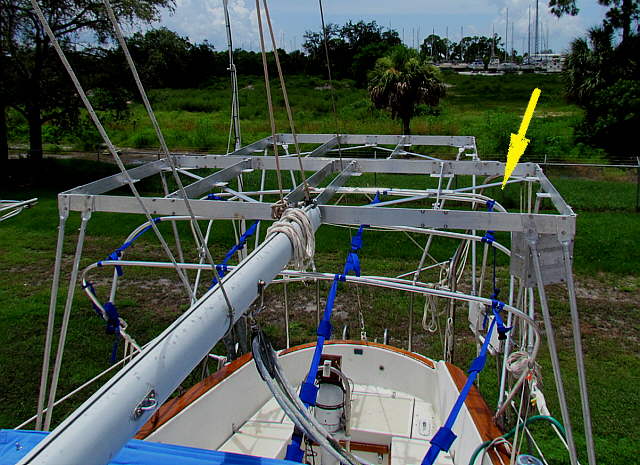 ...installed and wired it myself on the boat so there was no labor charges included above.
The 200 watts....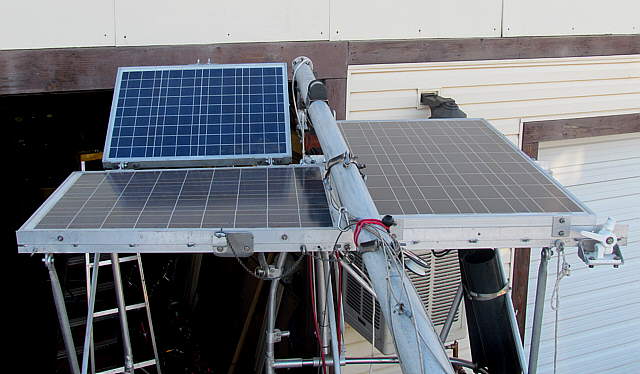 ...on our
MacGregor
was less per watt since the frame was a lot smaller and simpler to make.
The solar install for the
Endeavour
is here...
Endeavour 37 Electrical Mods Index
and the
MacGregor
install is here.....
Macgregor 26S Outside Mods page 33
One thing about the solar is that we won't have to hardly ever run the ship's
engine
for power. I know a lot of people run theirs 1-2 hours a day or more. That could amount to maybe $2.00 a day or more in
fuel
cost and make the next
overhaul
come quicker. It doesn't take a lot of those costs to pay for solar and it is quiet
. After having it on the one boat we knew for sure we wanted it on the new boat.

Sum

--------------------------------------

__________________