Quote:
Originally Posted by
neilpride
Honestly i dont see any problem with the
boat
apart from a lame crew and a faulty rig, include the winches station,, that rig to sporty for my taste ,,, the hulls are wonderful and they probe something ,, they float after who know how many lows and gales,,
Regarding the
winch
station I find it very odd. It could be alright on an heavy cat that did not need frequent
regulations
on the
sails
but on a performance boat they would be frequent even more if the boat is used for
racing
too as most gunboats are, but giving the intended use that does not make much sense.
Look at the first
images
on this video with three guys on a big boat all together on a narrow space, trying to have a good view of the
sails
from the inside one at the
wheel
and two busy with
regulations
.
That
helm
don't look also very sensitive. Look at how the wheel-man is treating the
wheel
. Not a two finger affair.
But overall is a nice sailing boat (I don't like the cabin) with some oddities.
There is something I do not understand. On the video there is a traveler block and the tester talks about losing the traveller but I do not see any traveler: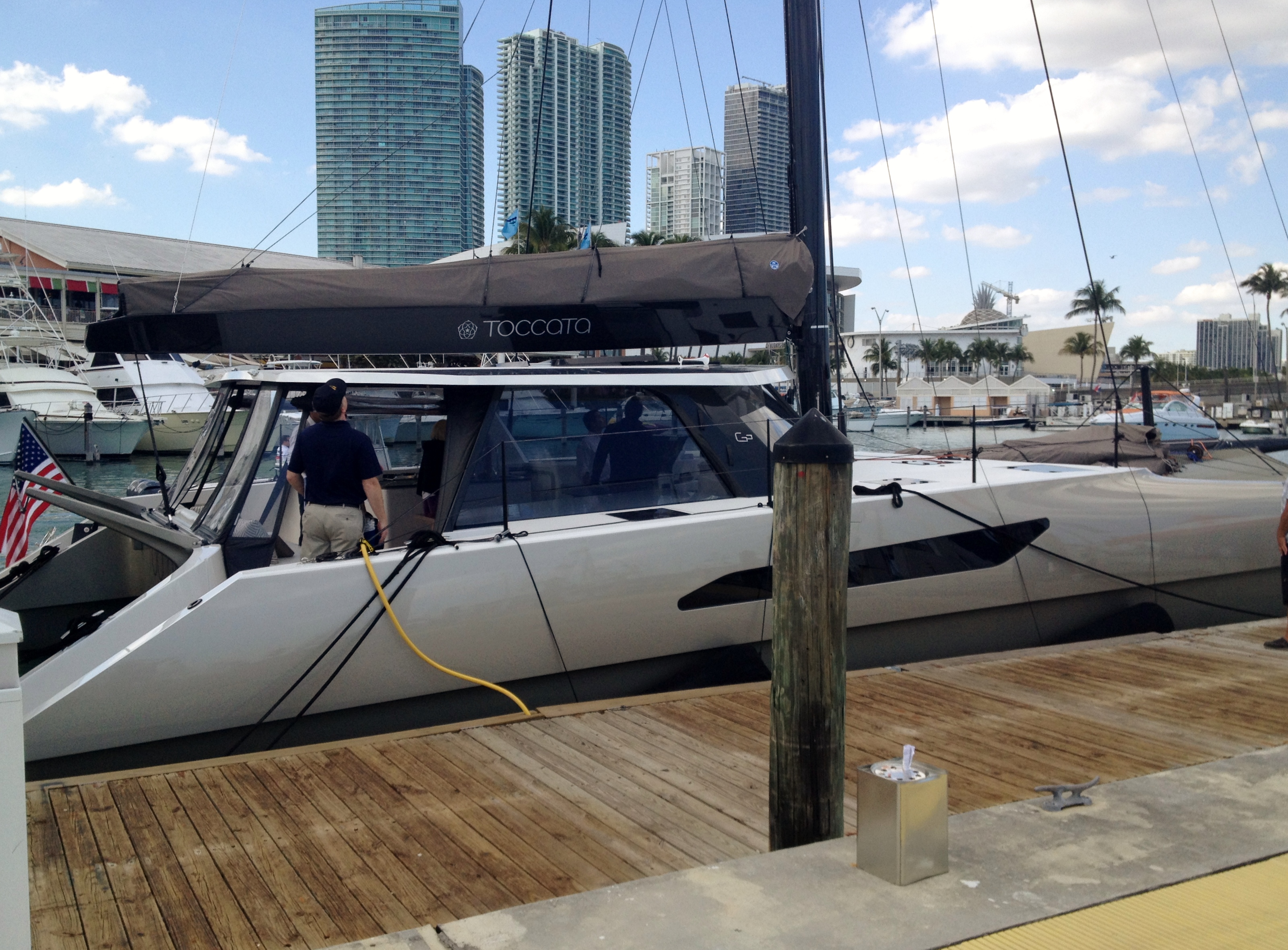 Unless the traveler is that small thing you see here but even if it has a small traveler how is it handled? There are no lines there.