I have posted details on the
navigation
forum of a new
Coral Sea
Cruising Guide that I think will interest all sailors crossing the Pacific to
Australia
.
http://www.cruisersforum.com/forums/...ml#post1397189
Banyandah first crossed the
Coral Sea
in 1974 stopping at a couple of the very
remote
coral
atolls that had basic islets. Later in the 80s we did several voyages throughout this lovely part of the world and simply loved the raw nature, great
diving
and superb
fishing
. This year we retraced many of our old routes stopping at many new atolls also, while making a
passage
to Cape York.
We have produced a Cruising Guide detailing all the
anchorages
, of which there are many safe places to stay as long as you like in the
trade
wind
season. It's
online to peruse
, or you can
download an enhanced version
which has many more photos and historical notes, plus details on shipwrecks.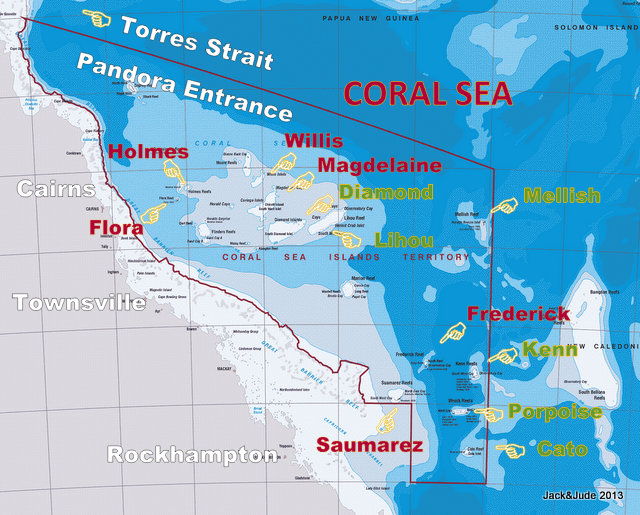 Check out our
Coral Sea photos