After installing
solar
on the Mac....
Macgregor 26S Outside Mods page 33
...and enjoying it so much we wanted to do the same on the
Endeavour
.
Solar
Blvd had a
sale
on 80 watt
panels
about a year and a half ago for $160 each and we bought some on
sale
. Of course later they even got cheaper, but
panels
are like
computers
....buy them and then don't look at prices any more
.
I had some measurements that I'd taken at the
boat
and designed a frame where...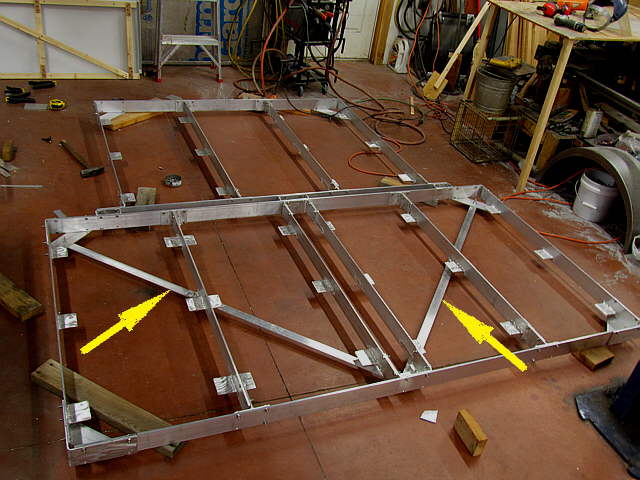 ...4 panels would mount forward behind the boom and over the
bimini
with 2 more behind them. A slot was left in the middle of the front 4 so that we would be able to see the windex through the
bimini
window.
Here is a picture at home...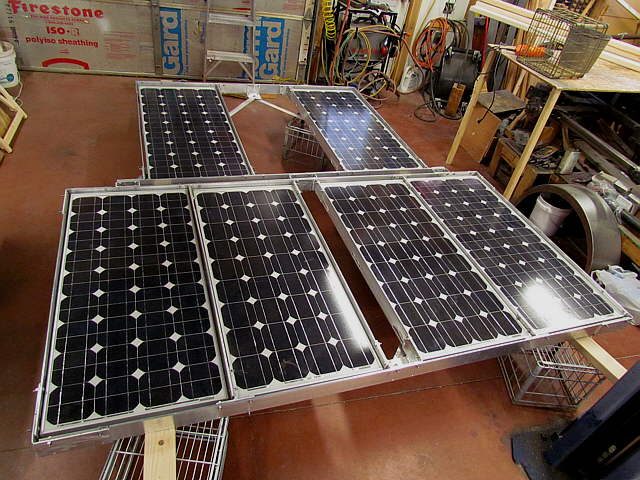 ...with the 6 panels in the frame. Next a ....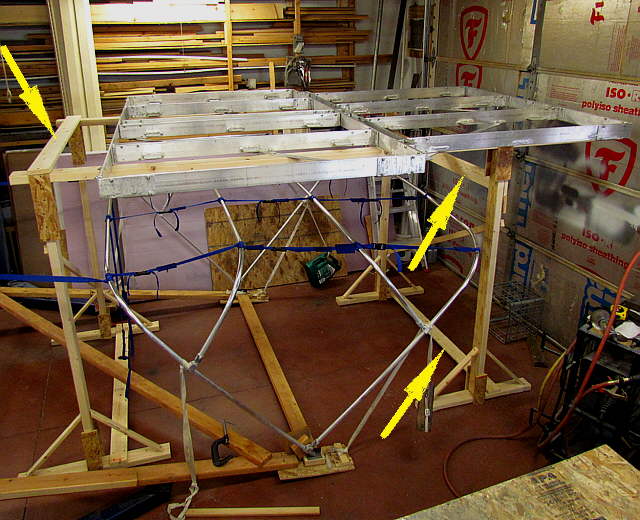 ...wood mount was made to use at the
boat
to hold the panels in place so that uprights could be made and placed under the frame. Before leaving a number...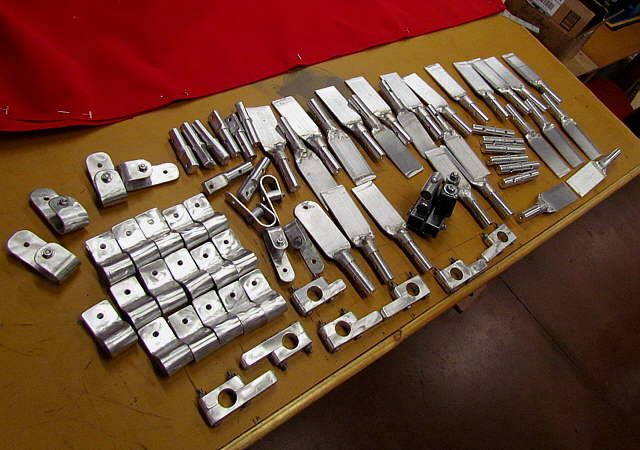 ...of different type mounting brackets were made to mount the frame for the panels to the
cockpit
coaming and pushpit rails.
At the boat the .....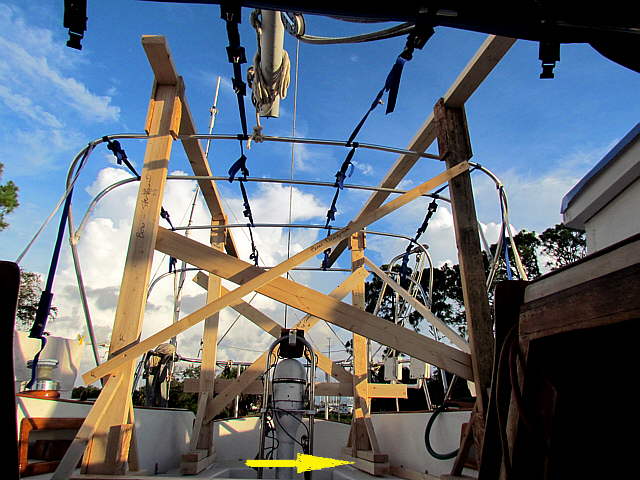 ..... wood mount was installed in the
cockpit
and then Ruth and I ....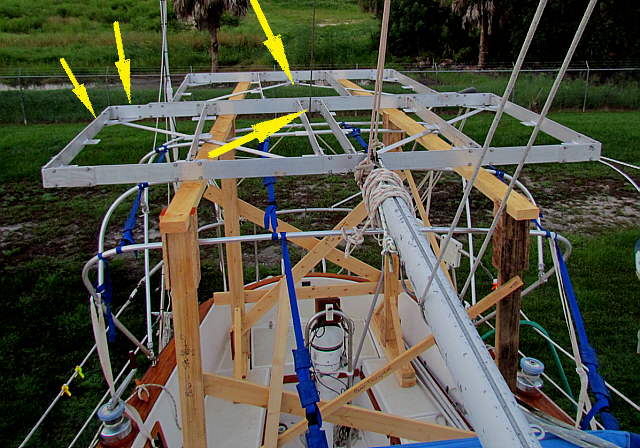 ...reassembled the frame and then ...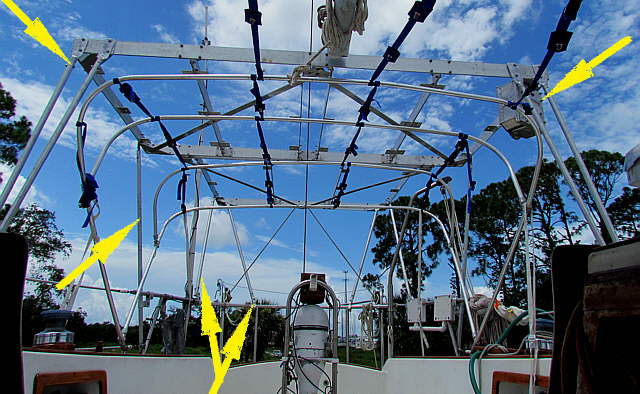 ...constructed uprights and mounted them with the brackets that had been made at home.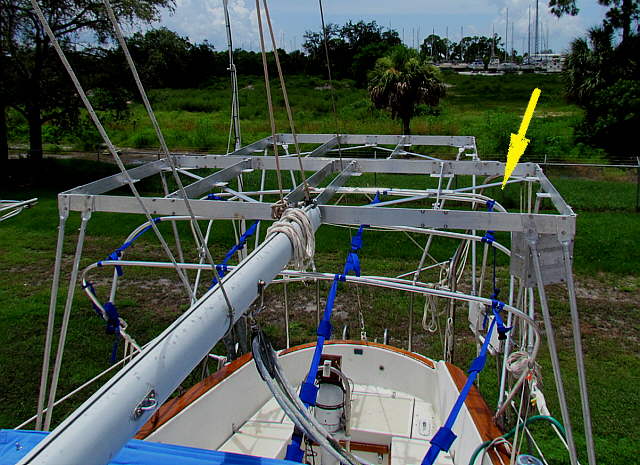 When we left the boat we had one panel installed where the arrow is above and wired it to the junction box under that corner of the frame. Then down to the
MPPT
charge controller and left that hooked to a
battery
and a
bilge pump
. All other
electrical
was disconnected.
I'll post more when I finish all of the rest of the
wiring
when we return to the boat.
You can find the whole build and install at the link here....
Endeavour 37 Electrical Mods Index
Sum