Here's a little quiz for all you salty folks. It appears in today's issue of 'Lectronic Latitude:
"Mystery Photo of the Day
"September 5 - The Deep Blue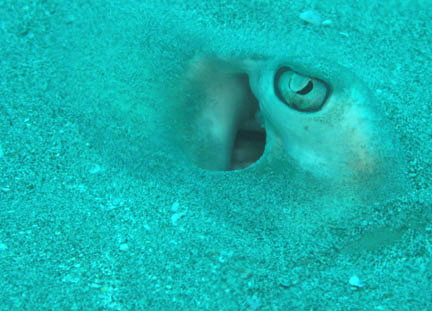 (Click on the
photo
to enlarge it.)
© 2007 Jennifer Sanders and Gregg King
"Today's Photo of the Day is of one of the 'dangers of the deep'. Can you identify it? Even more important, do you know how to treat the wound it might cause?"
For more details, and how to get the answer, go to:
Latitude 38 - Northern California's Premier Sailing and Marine Magazine
TaoJones