i am looking at a Marples CC40 rigged originally as a
cutter
, with staysail and yankee. Later she was sailed as a
sloop
with a
Genoa
on the forestay. i am thinking of going back to the
cutter
rig with the yankee on a
roller furler
and the staysail hanked on.
i have toyed with the idea of using a drifter on the forestay using soft shackles and parrell balls (similar to this
asymmetric
on this
roller furling
forestay).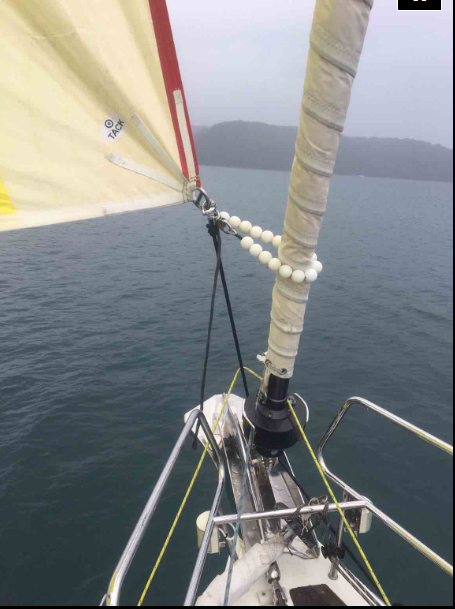 (Thanks Markhunter 1097)
Going upwind in lite air, the drifter could be used with or without the staysail, and downwind the drifter could be used on the forestay with a small
asymmetric
on the staysail
halyard
, main doused.
Does anybody with more experience have any thots on how this would
work
? Would there be too much friction even with the parrell balls?
jon