Geography and geology of Niue
~ by Dr J Floor Anthoni
Geography of Niue
The
water
covering Beveridge Reef is a result of the gravitational anomaly caused by the 18000 ft needle-like sea mount which pulls the
water
upward.
Bathymetry
In 1978, an experimental
satellite
was launched to study the oceans. One of Seasat's instruments was a
radar
altimeter, able to measure the ocean's surface from an altitude about 500 miles up, with a precision of 5-10 cm. Surprisingly, the surface of the ocean proved to be curving and dipping, often by as much as 10m up and down (for 5000m bottom relief). When mapped, the dips corresponded to dips in the sea floor and the bumps to sea mounts and ridges. The precision of the measurements allowed
computers
to make precise and detailed maps of the entire world's ocean floors.
The reason these dips and bumps occur in the ocean's floor, without ships ever being able to notice these, comes from the force with which two substance attract one another - the heavier earth's crust attracting the lighter and fluid water. Thus undersea mountains pull water towards them, resulting in a surface bump, whereas ocean trenches have the opposite effect.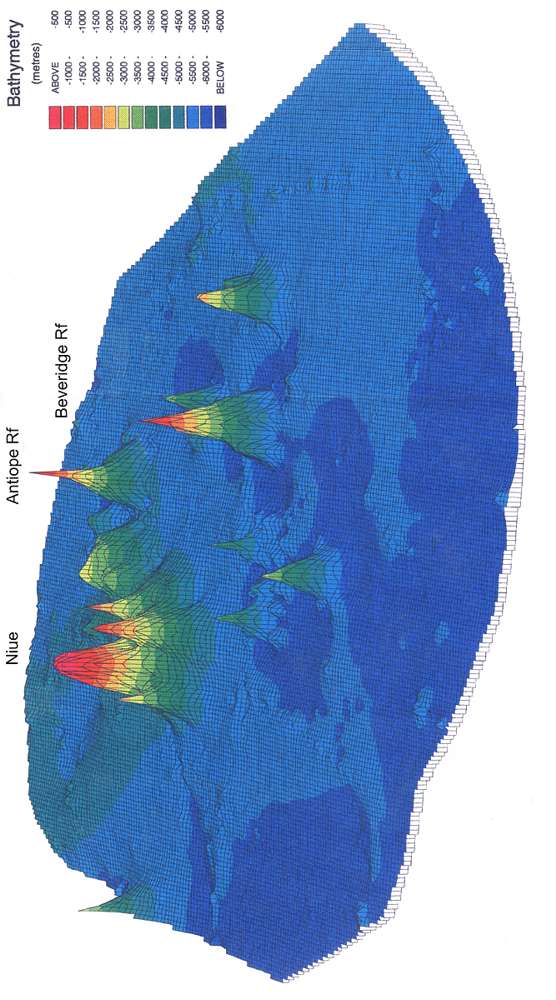 __________________