Quote:
Originally Posted by
boatman61
Just seen an awesome clip on RTP News (Portugal).. for the first time in memory
dolphins
are swimming up the Tejo.. just had a clip showing them playing amongst Opti sailed by
kids
up near Alcantra Docks.. great to know that the work done by the biologists from Coimbra and other Uni's with the co-operation of the local industries are turning things around where river pollution is concerned..
Viva
Portugal
..
You should not believe in all that is said on the news
Here you have them making a visit to the
Volvo
racers when they raced on the Tejo some years back.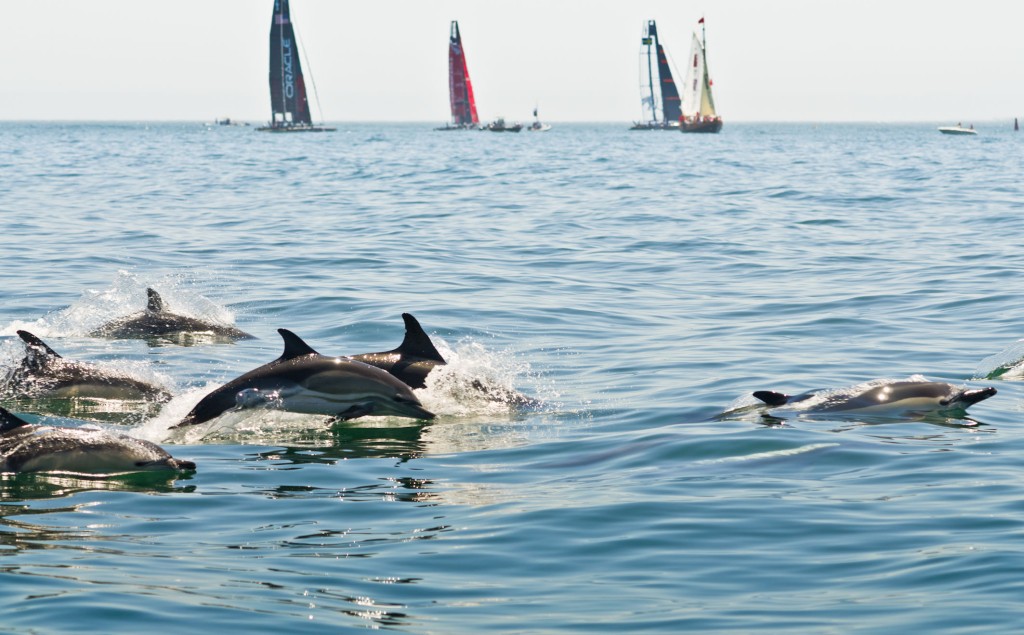 Not the first time in memory, if you go to the you tube you will a video with Dolphins on the Tejo 5 years ago but they are coming more frequently and that are very good news because they don't like pollution and it is hard not to have pollution on a river with a big city as Lisbon on its shores.
I hope they will find the conditions to make the Tejo estuary a natural habitat as they have made on the Sado estuary, that has also a big city on the shore (Setubal). Contrary to Lisbon they never leaved the Sado estuary and they are increasing in number after having decreased till 2008. They are a bit more than 30 now.
They are all identified, have names and they are so popular that they make the news when they die or a new one is born. Last summer died
Asa
one of the oldest with 50 years of age. It was examined after having died and it seems it died of old age.
SIC Notícias - País