While we wait for someone with more experience than me, here is a
photo
I took in 2008, showing the tall ship Bounty (the one that sank in 2012), at
anchor
in Bodega Bay: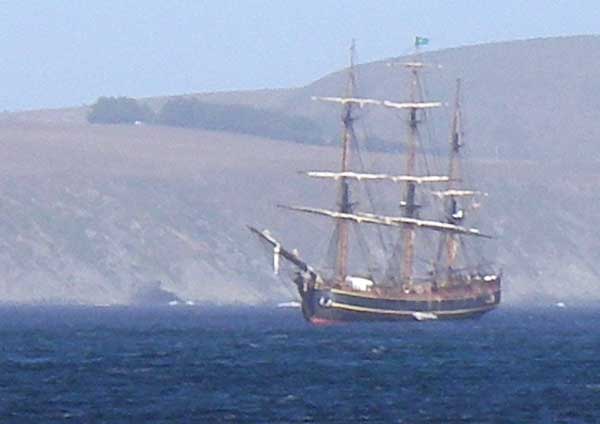 Bounty had just turned around from an attempt to sail (motor) north from
San Francisco
to
Seattle
, during one of our regularly-scheduled coastal gales. Here's a shot of her at sea: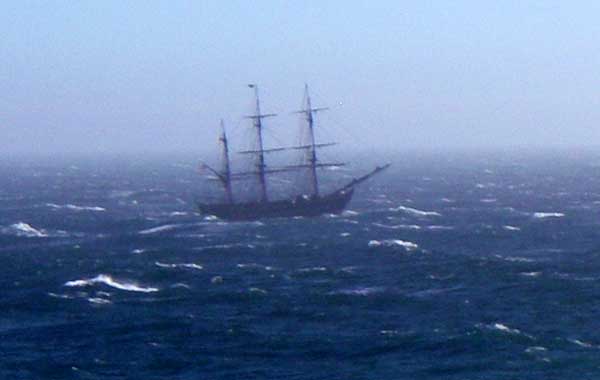 And a Youtube video of her battling the heavy seas and strong winds:
My blog has more info:
Fun With AIS « VALIS
Bottom line: this coastline can be tough. If there's any chance the
weather
is going to get bad, make sure your anchorage is secure. Fortunately, we usually have good warning of approaching gales -- they aren't surprise attacks.
These typical gales come from the NNW, and Bodega Bay is actually fairly well protected, although the swells do hook around Bodega
Head
. During a southerly blow the Bay is quite exposed.
Again, I've never anchored there myself, and haven't done any serious
research
. In any case, I suspect you are actually asking about Bodega Harbor, and that's completely different.