De scripto my rules. De facto not so much.
To the guy who suggested brutalizing the 13 pound dog: I suggest you read this article:
ASPCA | 13-Pound Dog Received Paralyzing Blow
As a dog lover, I gotta take this opportunity to denounce violence against
dogs
. Especially toy breeds (13 pounds.)
I bet this lil guy weighs 16 pounds SOAKING WET.
I am willing to bet that a good number of 13 pound
dogs
would not even be capable of making it out of an average
companionway
. Let alone taking down a young gun.
Attacking a 13 pound dog is like handcuffing a toddler. It's just ridiculous and unnecessary. I don't care how vicious the dog is, it's THIRTEEN POUNDS. I have eaten steaks that weigh more than that!
OHHH I AM SHAKING IN MY BIG BLACK LEATHER BOOTS!
Chopper Sick Balls!
If you pepper spray a great dane, I understand, but if you pepper spray that thing that looks like a bunny rabbit, you are evil.
"KILLER KILL!"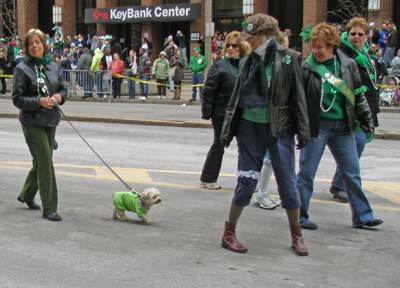 Here is a vicious 13 pounder terrifying some poor innocent dames!
I am not trying to make light of dog attacks, they can be very serious, I was attacked by an abused dog when I was a toddler.
The reason he attacked me was because somebody abused him.
Let me restate this: Abusing dogs just creates more problems.
More importantly: A 13 pound dog cannot harm you. I can only imagine the frailest of naked people being genuinely scared of a 13 pound dog.
To me, the situation sounds entirely like the all-too-common intimidation tactic that many LEOs employ: abusing animals as a power-play.
Be real people. There is an element of totalitarian intimidation to this. Nobody is scared of a 13 pound dog. Not even me, who was mauled as a child.