The picture is not loading for me so I don't know how ornate the
wheel
is. If it's fairly ornate with turned spindles and so forth I would go the chemical stripping
route
.
Otherwise, I'm in the heat gun and scraper camp. I've been doing it for years and years and I don't
recall
ever gouging or burning wood.
Varnish
softens at a substantially lower temperature than wood scorches. Feather the gun at an angle and scrape "down stream" from the gun. That way the air blowing over the area you have not reached "pre heats" a bit. Once you get into a rhythm it goes VERY quickly.
Also don't go at it with a putty knife, and use a scraper the way it's meant to be used, with the blade never at an acute angle to the wood.Very hard to gouge the wood that way. I have one of these sets that makes dealing with curves pretty easy: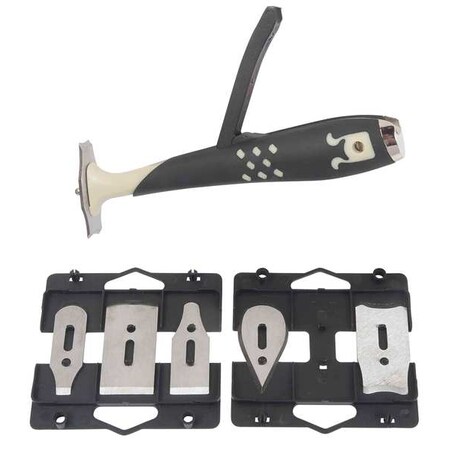 For larger flat areas I just use a regular painter's carbide scraper. Keep the blades sharp with a file (and file off the

boat

to keep carbon

steel

particles off).

With some skill using heat is the fastest and best method. You don't remove any wood material, you don't scrub any of the pulp from the grain. You don't even need to sand if you're doing it right.

__________________