Quote:
Originally Posted by
charliehows
Interesting - how do your guys figure where to put the slings if you don't tell them - I'm genuinely curious because in this part of the world its quite a cooperative sort of operation in my experience.
They won't even look at the specs. If there are no sling stickers/placards they will drop the aft sling behind the
boat
and move it forward on the travel
lift
, raising it a bit after it clears the
rudder
. They can see when and where it hits the
keel
. They'll back it up a foot or two depending on the design of the
boat
and that's where they will
lift
the stern. Seen it done hundreds of times without incident.
And in any decent busy yard, the travel lift operator will have seen a few dozen of your boat before and probably know exactly where the slings go without even going through the above procedure.
On my boat slings go at the traveller and at the forward dorade vent. But I should probably put stickers on just in case, for that time when I'm not there for whatever reason and the boat needs to be hauled and the operator is a newbie...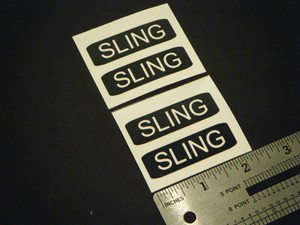 __________________