It think your success will depend on what material your dingy is made of.
If it is Halypon you might be suprised at how well
repairs
hold up. Our 1977
Avon
Redcrest has several patches that have been holding air for quite a while. I would be careful, and only use the right stuff... but it might work out for you.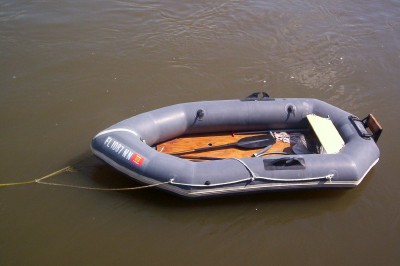 "Patches"
If it is PVC, you are pretty limited in what you can sucessfully do. Small patches may be ok, but larger
repairs
do not seem to hold up well in PVC. If it is PVC, and you think you can get the foam in there without totaling the valves it might be worth a shot. There is a special foam for filling dingies... but IIRC it is pricy. I only knew one guy to use it, and he was not exactly sure of what he was doing most of the time....
Good luck whatever you try. I look forward to hearing about the result.