Quote:
Originally Posted by
Sailmonkey
That is shore lines and
anchor
rodes.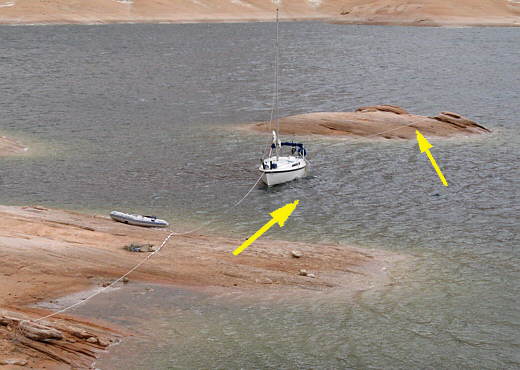 The lake is 560 feet deep at the dam when full (down about 80 feet when we were there). It can be a couple hundred feet deep just off a canyon wall. We went in that side canyon as the big storm was in the
weather
forecast
and a
ranger
recommended it. Well it was a mistake. We tried to put an anchor down but the bottom was solid rock and it just slid off of a ledge there into
water
of unknown
depth
.
Thus we switched to shore lines that are the same 3 twist nylon as our anchor rodes.
If you didn't read the story the
wind
was strong enough to pull...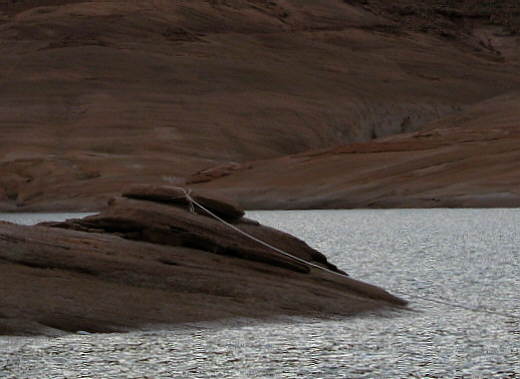 ...the rock slab above off and down to where it is in...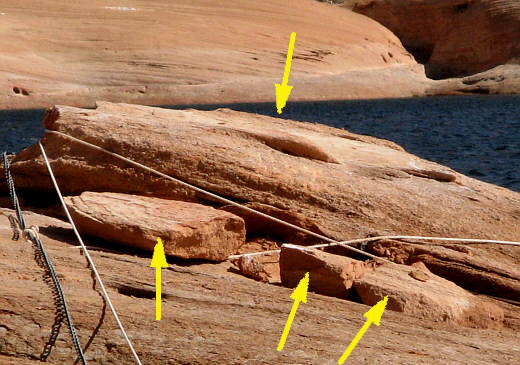 ..this picture shown in the three pieces. It ended like that when it got flipped over and onto me by the anchor chain that had been pinned under it when it was pulled down. It flipped over pinning my knee under the center section above and the anchor chain raked over me doing the most damage to me. It was a bad situation to say the least. I will never stern anchor or use stern shore lines again if I expect any real

wind

at all. The stern line wasn't responsible for all of the disaster, but if we would of tied up to begin with using a kind of Bahamian Moor using shore lines all off the bow we would of been fine.

Saying all of that visit Lake Powell if you get a chance. We will go back and the whole trip story is here...

Sail Lake Powell Sep-Oct 2009 Index

Sum

__________________