I like an
oil
pressure gauge to keep tabs on the
engine
(mine's mounted in the
cabin
, along with the voltmeter) but it's not strictly necessary.
An
alarm
light or buzzer (or both) is a very good thing though, there's a kit available here,
Sierra Warning Kit Oil Pressure/temp - Star Marine Depot
, that has a low
oil
pressure switch, a high temp switch and a buzzer for less than 30.00. Seems a very good buy to me.
A high amp momentary switch for the glow plugs is also a good idea, I prefer a pushbutton over a toggle (less chance of breaking it off), but either will work.
M-490 -
Marine
Construction Pushbutton Switches Series
35A at 12V, 20A at 24V, 10A at 36V DC. Normally Off, push to On.
Two brass screw terminals.
Mounting stem; brass 5/8" -32 thread, 1 3/8: (34.9mm) long, fits
panels
up to 1" (25.4mm) thick.
Silver contacts.
or
551841 - 551 Series 20A and 30A Toggle Switches Series
Up: Mom On, Center: Off. Two screw terminals. This universal switch can also be used to control day signaling lamps. Diecast housing. For stem- or bracket-mounting. 15/32" -32 thread mounting stem, with keyway. Brackets: .170" (4.3mm) diameter holes, 1.72" (43.7mm) on centers. Fits
panels
up to 3/16" (4.8mm) thick. Chrome plated brass handle, 1 1/16" long (27.0mm).
Steel
screw terminals. Plated
steel
hexnut. 30A at 6-12V DC, 15A at 24-36V DC.
Silver-plated contacts.
or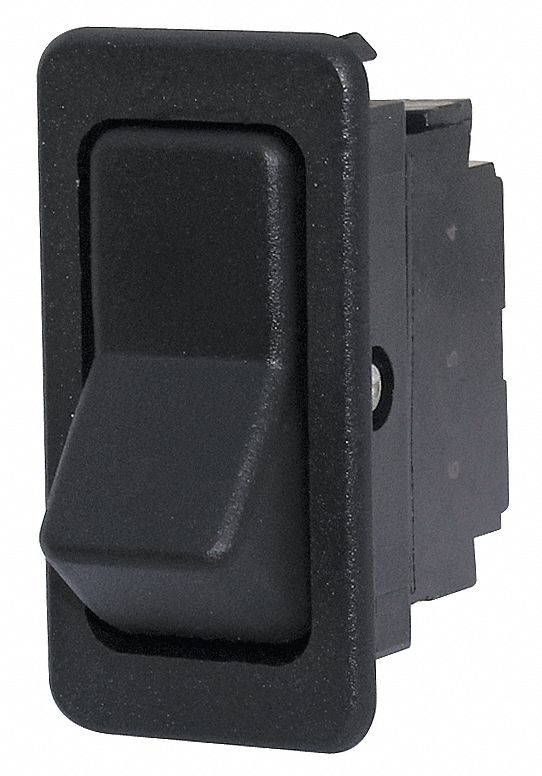 Switch, Mom, None/Off/On, Screw
EATON
Item # 21EV18 Mfr. Model # 8005K37N113V52, 3/4 hp , from Grainger.