keel
, and may be a
steel hull
. On the other hand they are faster, which is a
safety
point one might argue though recently achieved boat speeds are becoming an issue when it comes to hitting
marine
life as it was the case in the last edition of the Vendée Globe. It is my belief that it is more probable to hit
marine
life than a container. A full keel,
steel hull
is much better equipped to resist to such an impact.
I wish the
cheap
(or better said "affordable") production boat manufacturers, such as
Beneteau
, Jeanneau,
Bavaria
, etc., would consider a new, better approach to fixing the keel to the
hull
. I take RM as an example to follow with their galvanized
steel
structure at the base of the
hull
to which is attached the keel (or keels).
For the rudder, I would not go long haul without an
emergency
rudder; a
wind vane
is a go idea and can supplement as a spare rudder.
The
steel
structure at the base of an RM boat: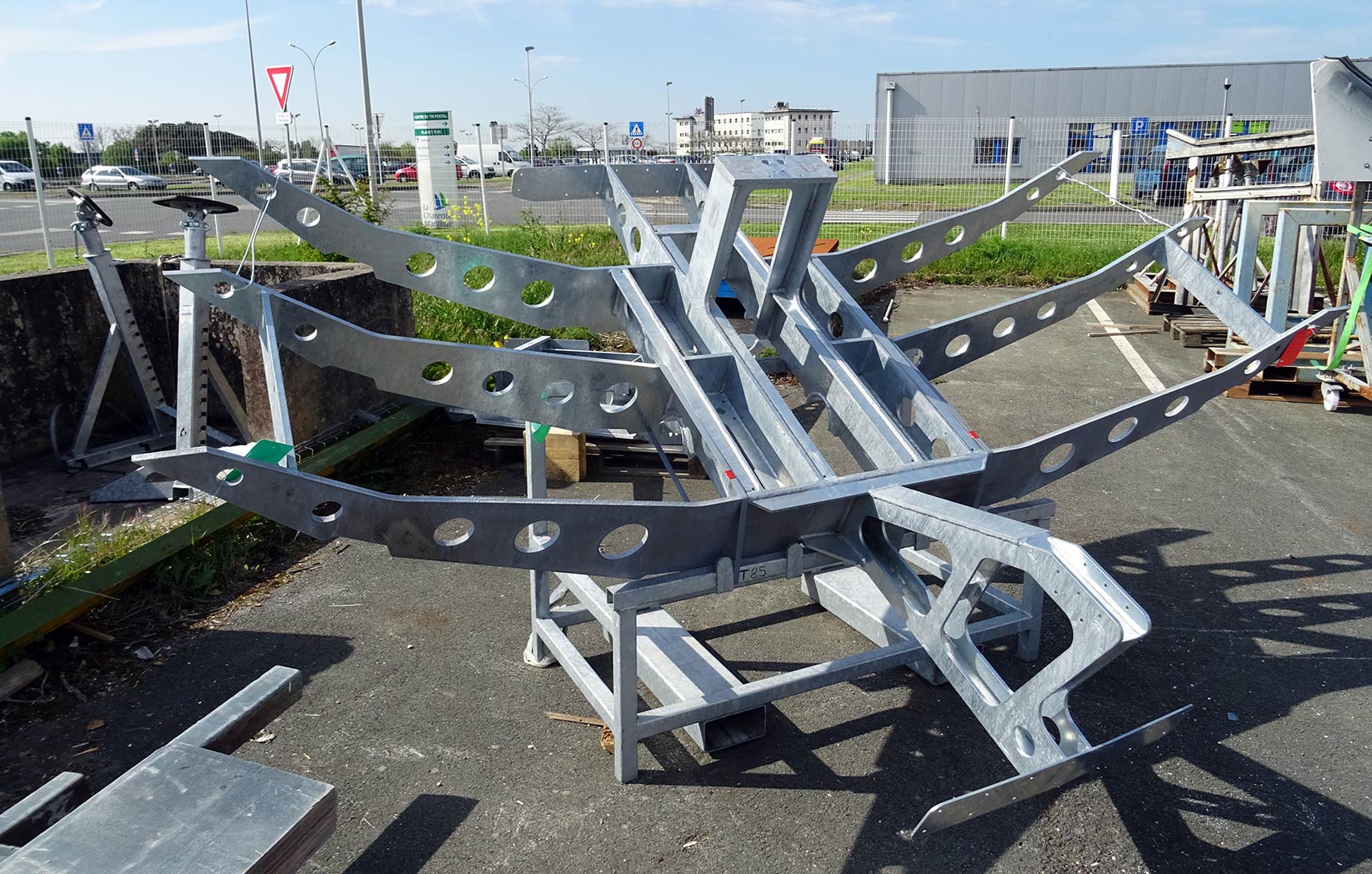 __________________