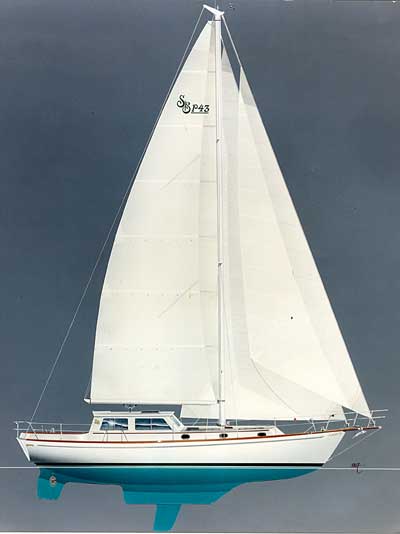 Shannon 43' wheelhouse.
I'm only new here but not new to boats. The
centerboard
issue goes on and on and so do a lot generalities.
I'm sure the
core
of the issue regarding centerboards on a cruiser is good design and construction.
I do like Shannons but boy, they are not cheap!
Almost 75% of Shannons have a keel/centerboard configuration. Experienced owners have chosen a
centerboard
because of the reduced
draft
benefits.
Depth
of
water
is a real issue in practically every part of the world. Carrying over 6' foot of
draft
on a vessel precludes many of the pretty cruising places like the
Bahamas
, the
Florida Keys
, the Chesapeake, northern
Europe
and many others. The centerboard design and engineering on a Shannon is perfect for exploring. For instance, the centerboard and its pin on a Shannon can be removed without hauling the
boat
. The lifting mechanism is a simple-to-use and easy-to-maintain cable lead to
winch
in the
cockpit
. There are no complicated hydraulic arms holding the board down on a Shannon, so the board is free to swing up if the bottom is encountered. Once again, the keel/centerboard design on a Shannon has been real world tested and proven since 1981.
Sailboat keels and centerboards