It's a color of Petit EZPoxy2 called "Lemonade" and is going to look great on the old girl.
Why undertake a major job like this before the first splash of this new (to me) piece of Classic Plastic?
Improper shrink wrapping (owner's beware).
When this
boat
was wrapped at the end of last season, the yard crew wrapped it all the way down to the waterline and didn't leave adequate ventillation. There was only a couple of foam blocks down by the waterline.
Surprise, surprise! When I pulled the wrap this spring, I was greeted with balck
mold
from the toe rail to the waterline, stem to stern, on both sides of the
boat
. After using the acid wash to remove the
mold
, I found that the
paint
that had been applied to this 50 year-old craft had been pitted by the mold and it was time to do a complete freeboard
paint
job.
This inovlved DA
sanding
all of the layers of paint over the original gel coat, some filler
repairs
to both sides and particularly the stern (screws had atttached large plastic letters of a former name) and a full coat of 6149 EZPrimer.
I'm in the process of finish paint with the first (very thin) coat of EZPoxy2 being appled in the past week.
I'll post more pictures and do a complete review of the process later.
Here is a teaser of how Amalia will look.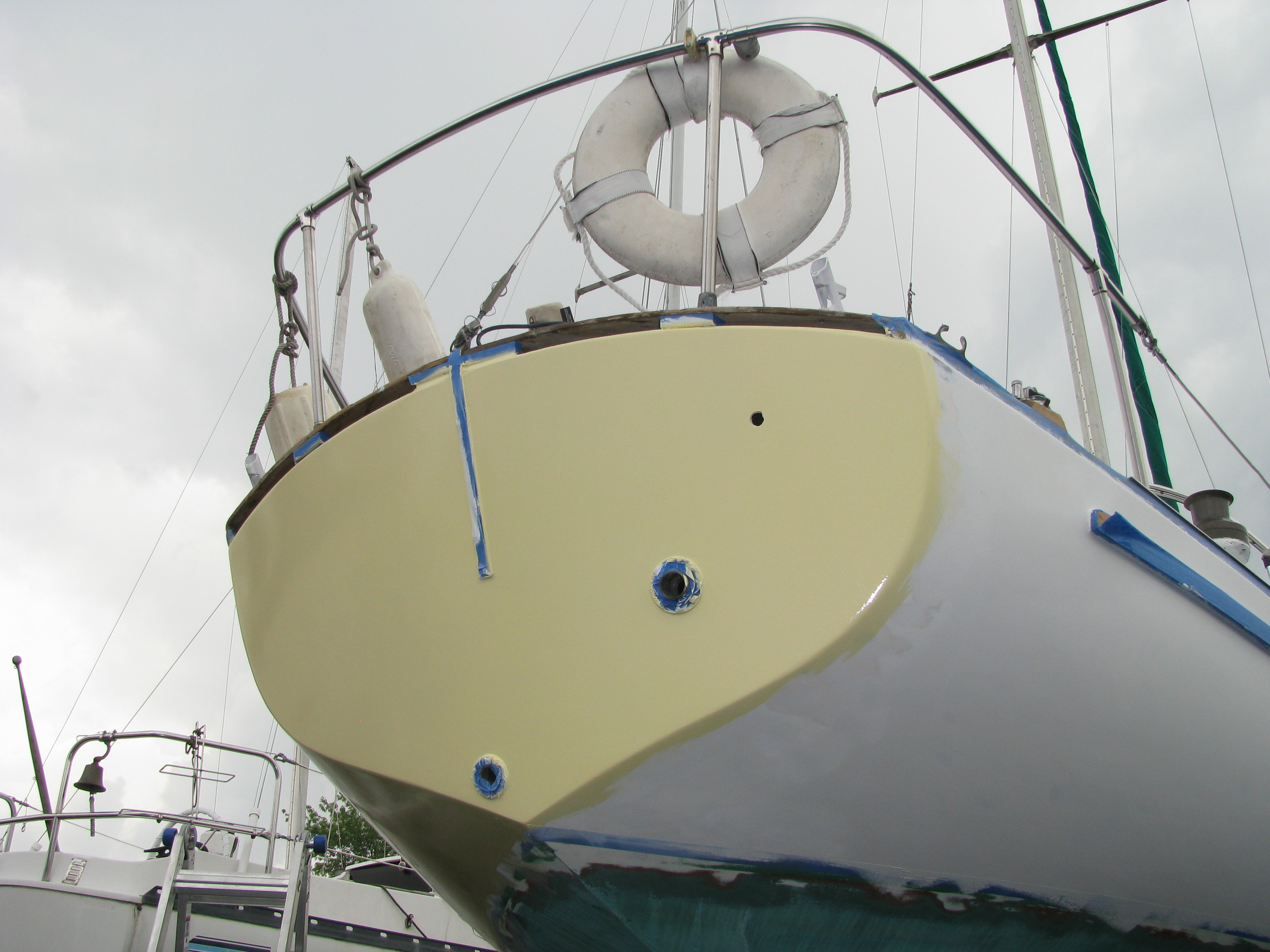 Murph'
S/V Amalia
1965
Cal
30