We have an 1975 Olympic Adventure that we have used in the
Pacific Northwest
for almost three years and will be departing for points south and west next year. All of the comments made by other forum members regarding the vessel are valid. She is a very safe, comfortable
boat
and her systems are easy to maintain.
We moved up from a
Cal
34 which we loved and I must say that while I love our
boat
, having a 47 foot boat is a
trade
off. We have had some adventures
docking
a larger boat and in general, my wife is more anxious about manuevering the boat in tight spaces than she ever was with the
Cal
. I mention this as a general commentary on the process of owning a cruising a boat; the dynamic between you, your wife
and
the boat are important to acknowledge.
The recommendations of a 37 to 40 foot boat bear some consideration although with three
children
, things could get crowded.
We have maintained a blog of our adventures
shopping
for,
buying
and outfitting our boat (Galapagos) which you may find of some use
http://littlecunningplan.com/boats/sv-galapagos/
In addition to this page, we have written numerous posts on repowering with a Betamarine 60hp
engine
, installing
refrigeration
,
solar panels
and numerous
interior
modifications. The blog is a combination of semi technical posts (usually by me) and more thoughtful ruminations (usually by wife) about preparing our boat and ourselves for cruising long term.
Finally, The
engine
room and the workshop make this boat a dream.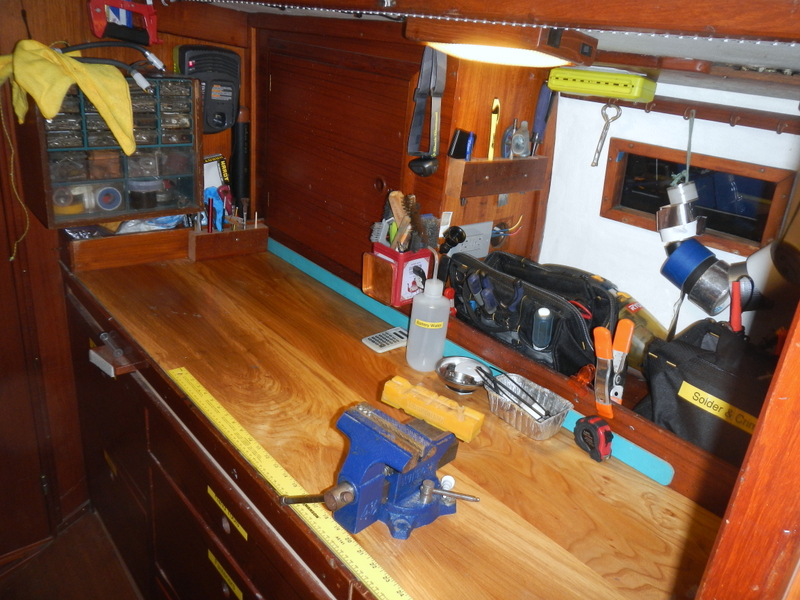 Feel free to contact me privately if you would like any additional information.

__________________