Quote:
Originally Posted by
s/v Beth
That's a great picture Paul. Esp. the hand holding on.
How did you do in the Pacific Cup?
Thanks. We did OK in the Pac Cup, but didn't finish on the podium. To be fair the three top boats (in our division) sailed hard and smart. We backed off a bit. The high point for us was when we diverted to render assistance to a
boat
that had
lost
her
rudder
about 100 miles from
Hawaii
. They were in no immediate
danger
, and were limping in under a fragile
emergency
rudder
. They wanted to
motor
the rest of the way to reduce the time they were exposed to the potentially rudder-breaking lumpy seas, so we transfered some
diesel
to them, as well as part of our own
emergency
rudder (should theirs break).
Anyway, we were given redress for the time spent giving aid, and ended up tied for fourth place (in our division). We were in contention for fourth place before we diverted.
Here are some more photos from our southbound trip off the
Oregon
coast. Definitely more
wind
and seas that I would have preferred, but the
boat
and crew did fine.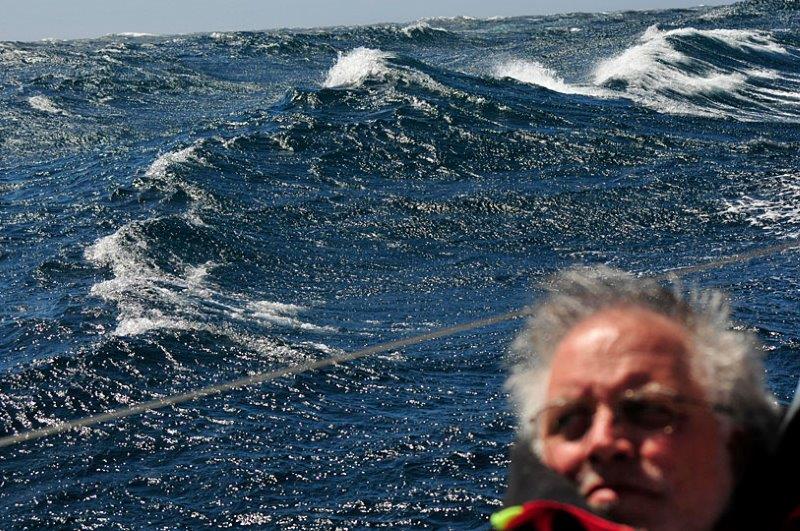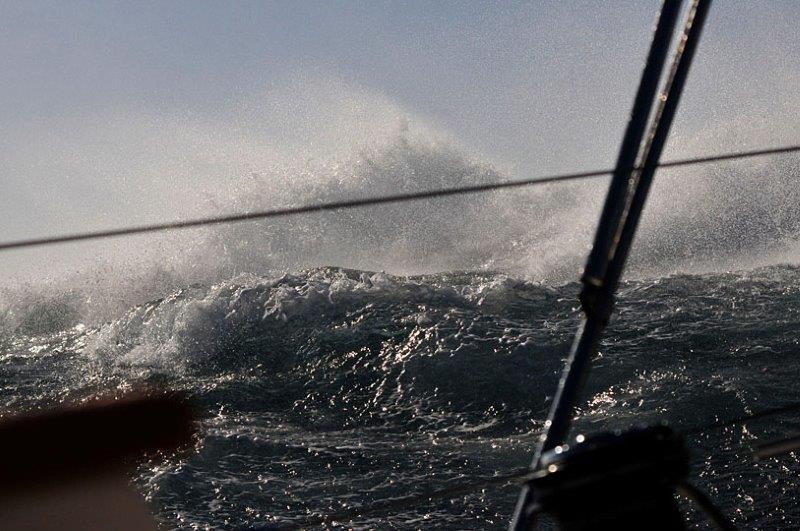 __________________