From the latest issue of 'Lectronic Latitude, just in case you were wondering what kind of person would attempt a solo
circumnavigation
. . .
A Passionate Pole
June 22 -
Hawaii
Thirty-year-old Polish beauty Natasza Caban is not just a pretty face - she's also an accomplished sailor who plans on leaving
Hawaii
at the end of the month aboard her Sparkman & Stephens 34
Tanasza Polska
on a planned two-year solo
circumnavigation
, making her the youngest Polish woman to accomplish such a feat.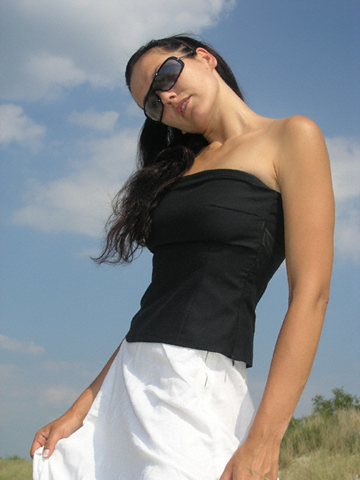 Fashion model or solo circumnavigator? Natasza Caban could be both.
© 2007 Latitude 38 Publishing, Inc.
But Caban isn't in it for fame and fortune. She's been, to put it bluntly, obsessed with sailing since she graduated high
school
,
crewing
on dozens of yachts, from the
Maxi
80
Kia Loa IV
to Sydney-Hobart racers to
Caribbean
bound
charter
boats. Her stunning beauty and outgoing personality certainly opened doors but skippers quickly realized that she had much more to offer.
When Caban decided she wanted to crew in the Sydney-Hobart, for example, she had no crew position, no
money
and no place to stay. She found a request for crew online, asked the
skipper
to
sponsor
her visit to
Australia
, borrowed
money
from her
family
for a plane ticket and found a job the day after she arrived. On the ride back from Hobart, the yacht she was on dismasted and the entire crew had to be rescued, but her resolve never wavered. She's pursued her passion with a single-mindedness that has to be admired.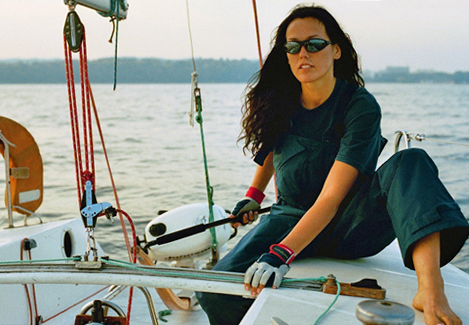 If she gets her way, as she usually does, Caban could become the youngest Pole to solo circumnavigate.

Photos Courtesy Natasza Caban

© 2007 Latitude 38 Publishing, Inc.

You can follow Caban's journey on her Web site - as thousands of Polish schoolchildren will be doing - at

NataszaCaban.com

. Be sure to click on the little British flag in the upper right corner to get the

English

version.

- latitude / ld

TaoJones

__________________