I just ordered
parts
to make a system like what was shown in Good Old
Boat
recently. Basically a filter mounted on a board, an elect. pump and a wand to go down into the tank and a discharge hose to pump into another container.
I plan on pumping out of the tank through a 14 micron filter with a
water
separator into some of the
cheap
5 gallon buckets from Home Depot. Then I'll clean the tank out the best I can by hand. Next pump from the buckets back into the tank through a 6 micron filter using the same filter mount, just switching out the filters.
I looked for inexpensive filters for this as they are likely to
plug
and below is what I found. You can even find them for a little less on ebay, but I just got everything from the same place.
For the pump I got a 12 volt low pressure
marine
pump from Rock Island...
RockAuto Parts Catalog Fuel Pump
...for $38. Part number E8251.
I'm also hoping that this pump will work between the first filter in the fuel system going to the
engine
and the
lift
pump for priming and as a backup pump if the
lift
pump were to fail. If it does I'll buy a second and use it for the polishing, but it could be a spare for the one used in the fuel system. I'm not sure that it will lift enough since the
fuel tank
on the
Endeavour
is pretty low in the
bilge
.
I ordered this filter mount...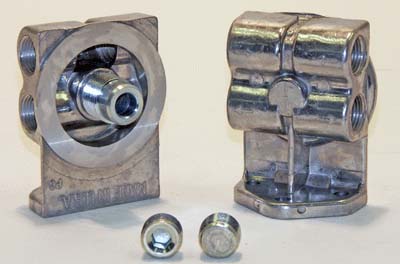 from here...
Wix 24770 & Napa 4770 Base: FleetFilter Secure Online Store
and also bought the two filters from them (got extras)...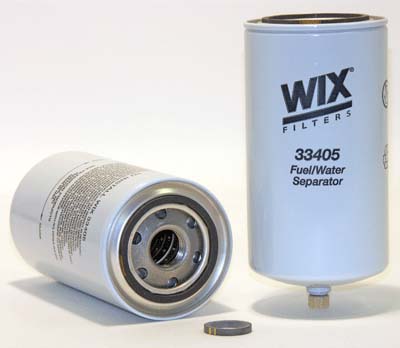 Wix 33405 & Napa 3405 Fuel Filter: FleetFilter Secure Online Store
... the 14 micron filter above with the
water
separator and ...
Wix 33374 & Napa 3374 Fuel Filter: FleetFilter Secure Online Store
... and the second 6 micron return filter for the second pass back into the tank.
I'll put the system together at home, but won't be able to try it until we return to the
boat
,
Sum