Yep, Kevin is right (but I dont have to tell you how I am typing this!).
Cruise ships are ubiquitous in the BVIs and the rest or the
Caribbean
. In
St Martin
on the 18th of December there were 8 in at the same time!!!!!!!!!!!!!!!!!!!
As you cant avoid them, then just enjoy them. Theres plenty of room, sand, and
beer
for everyone.
I doubt any would get over to White Bay so some info may be BS.
The only place I saw them was in Cane Garden Bay and that beach is huge. Theres still loads of places to eat and the competition between all those restaurants make the prices much lower than other areas. Plus they can afford bands during daytime etc.
You are in the BVIs and that country is run, driven and survives by tourism. You can not avaoid it, nor will you ever. So if you hate other people doing what you are doing then you'll be stuffed in the BVIs!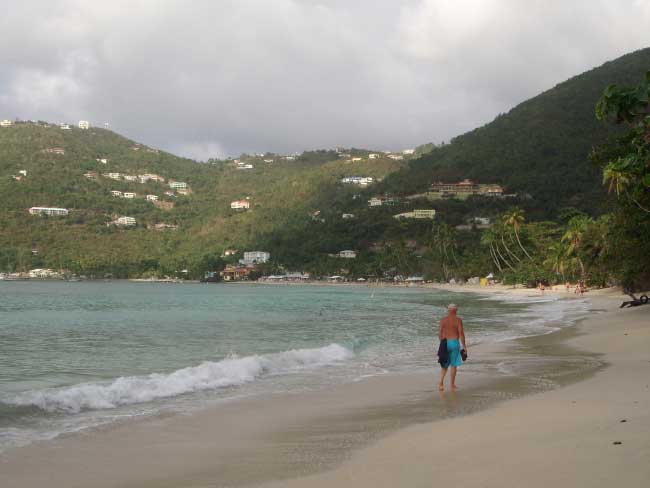 Cane Garden Bay
whilst
Cruise Ships are in port.
Mark