If you are looking for maximum effeciency I'd stay away from the portable fridge/freezers. We have....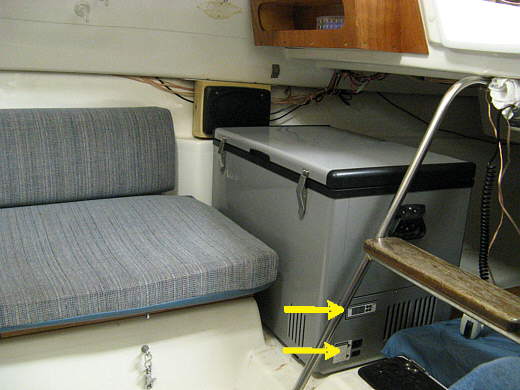 Macgregor 26S Inside Mods page 22
...a 63 quart Edgestar in our
MacGregor
and love it. It runs on about 3 1/2 amps and uses 35-40 amp hours a day with
cabin
temps in the 80's. That is pretty good and I think comparable to any of the other portable fridge/freezers. I'll bet it has the same
hardware
as the 80 quart Edgestar and the power requirements would be more with the larger box and running it as a freezer (we use ours as a fridge -- 34-40 deg F.). It is 2.3 cu. ft. inside.
We made a 4 cu. ft. fridge with a 1/2 cu. ft. freezer that is almost twice as big as the portable but uses less than 1/2 the amp hours per day. My best guesstimate is about 15 amp/hours a day or less with similar
cabin
temps.
The reason is that it has much more....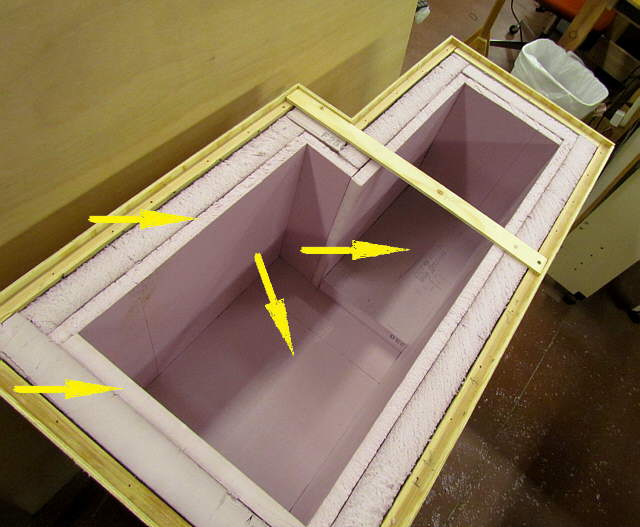 ...insulation vs. what the portables have (3 in. top/4 in. sides and 7 & 9 in. bottom). We have to run the thermostat on a very low setting to avoid turning the whole box into a freezer. The ...
Coolmatic 84
...same compressor/condenser...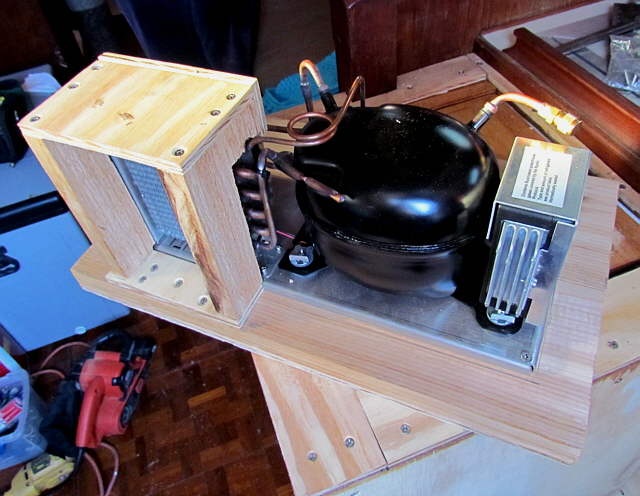 ... with a flat evaporator would easily create a 3-4 cu. ft. freezer. Their specs say up to 2.5 cu. ft. if used as a freezer, but that is for a box without the insulation shown above.
You might be able to do that with the Edgestar, but part of the
interior
is the evaporator so tearing the box apart to use the compressor/condenser and the evaporator wall is going to be a challenge. Then if you need
parts
and such down the road it wouldn't be near as easy as finding them for the Waeco/Adlor Barbour units which you would also have a choice of evaporators.
I'd spend the extra couple hundred and end up with something that would use far less electricity and be easier to
service
down the road.
Our fridge/freezer build and install is here....
Endeavour 37 Interion Mods Index
....and good luck,
Sum