I am planning on installing a new
Raymarine
a77 MFD/Chartplotter in our L380. I was hoping to flush mount it in the timber panel directly above the nav table, to fit where a previously small Garman was fitted. (See hole in
photo
below).
My concern is because the a77 has an internal
GPS
antenna
will it still operate OK when flush mounted in this location. The Garman had an external
antenna
that was mounted inside the
electrical
switch panel box above & it seemed to work OK in there.
Has anybody mounted similar that has an internal
GPS
in this position?
Also, I am planning on hooking up the existing ST60+ instruments via a ST to STng converter to the a77. Will the old Tridata (depth, speed, temp) supply all the info required for the sonar part of the a77 to display the
fish
finding programme. Or am I going to have to add a new sonar transducer direct to the a77.
Thanks for any input.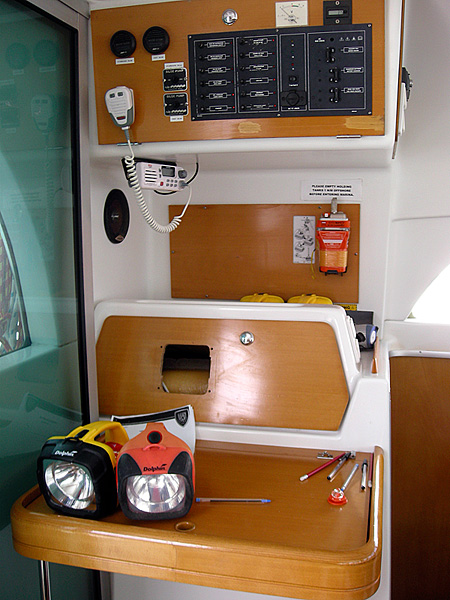 Dave