I know that the
current
Lagoon
specs say that the L380 is supposed to have 100 litre
fuel
tanks
, but I've questioned this for quite a while on our 2004 #421. Going by how much I've had to put in when the gauges read half full etc.
So I measured the external dimensions of the underfloor
tanks
(see below) & as far as I can calculate (I could be wrong in my maths) our tanks are actually 140 litres each. That's 40% more, giving a conservative extra 130 NM range!
Seabreeze is an ex
charter
boat
& maybe they put in larger tanks because of that.
Has anybody else calculated / measured their
fuel
tanks capacity?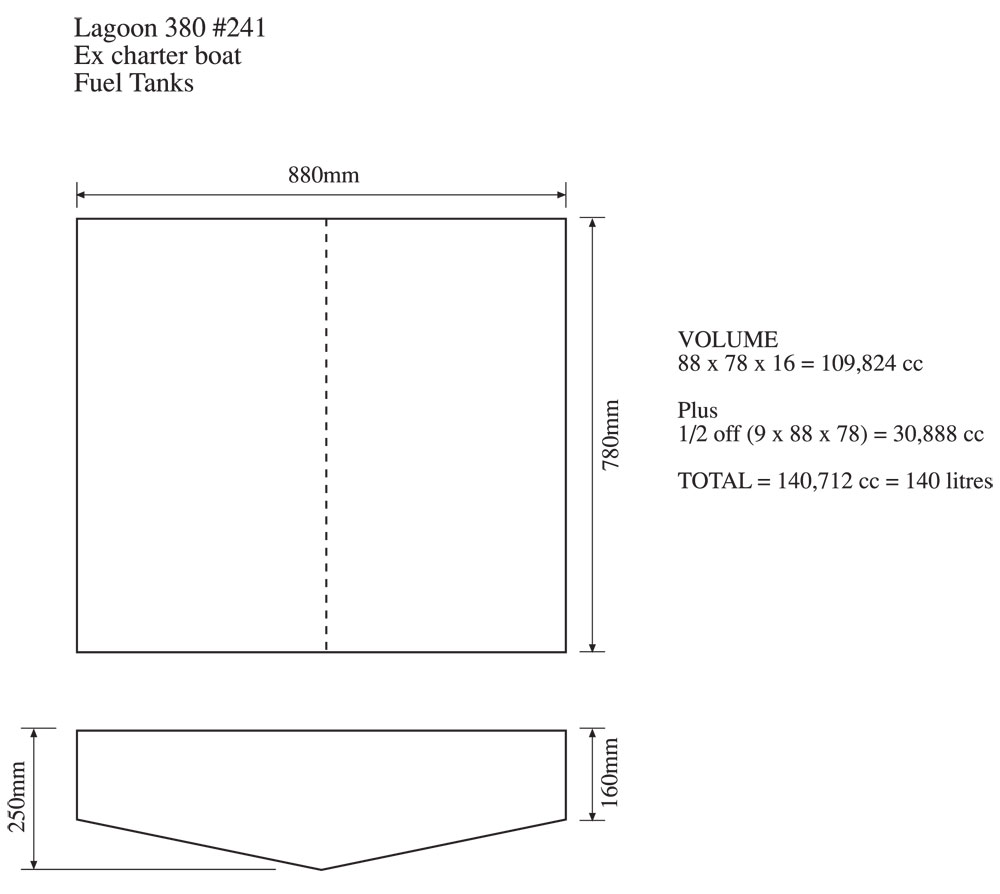 Dave

__________________

__________________

Seabreeze, Lagoon 380 #241

Innisfail, North Queensland, Australia ...

Cruising the waters of the Great Barrier Reef www.sea-breeze.com.au