I got this
email
from Mike who I met in Hope Town. Great guy, sold me his old
outboard
from my dingy...
Quote:
--- On Fri, 7/30/10, Michael Barr <barrhths(at)att.net> wrote:


From: Michael Barr <barrhths(at)att.net>
Subject: HOPE TOWN...PEARSON ARIEL
To: Sailing_Faith...
Date: Friday, July 30, 2010, 9:56 PM

CRAIG,
A FEW YEARS BACK I SOLD YOU A 3HP O/B IN HOPE TOWN.

I HAVE A ARIEL IN HOPE TOWN AND IT'S UP FOR SALE...AT 75 ITS TIME TO CUT BACK.

THOUGHT YOU MIGHT HAVE FRIENDS THAT WOULD BE INTERESTED IN A ARIEL.

ASKING $4000....DUTY PAID....FOUR YEAR OLD 8HP YAHAMA AND ALL THE OTHER NORMAL GEAR............OR.........YOU COULD HAVE TWO ARIEL'S SO YOU DO NOT HAVE TO MAKE THE CROSSING EVERY YEAR!!!!!

THOUGHT I WOULD GIVE IT A SHOT.........

MIKE BARR
OI DIVISION
USS CANBERRA CAG-2
A couple
pictures of the boat when I was there
;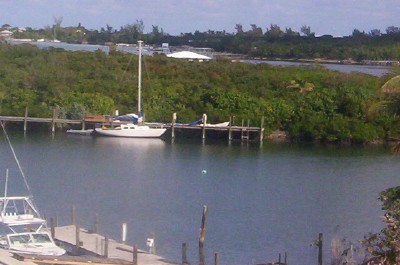 Bunch more pictures of this
boat
here on the Ariel Forum
.