Hello,
I have the smartpilot X5 on my
boat
, connected to my C-70 display. Recently I purchased the new P70 pilot controller.
However it seems that the
Seatalk
cable which came with my X5 for the connection to the
autopilot
does not work anymore, since the new display now has Seatalkng. Fortunately my X5 control board has a Seatalkng connection, however it says "The Course Computer does NOT supply power for SeaTalkng. A SeaTalkng system must be powered from its own separate power supply." and it advises to cut back and insulate yellow and to cut back and insulate "screen". so I was wondering how to hook up the power supply - 12V from my
battery
?, and which wires to use?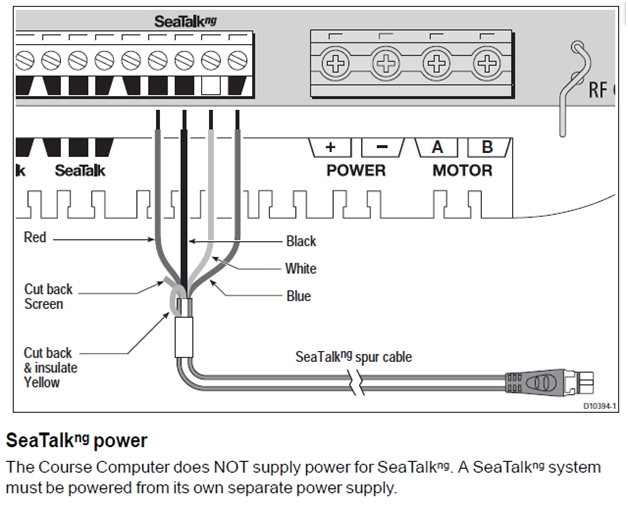 Thanks,

Chris

__________________