I have a used, new to me, Port Networks MWB-250 with network cable, power over ethernet injector RF cable and Wi-Fi
antenna
. I'm currently in
La Paz
,
Mexico
and saw this listed for $450 online new. What do you think a good
Price
for this use system is for the swap meet or morning
radio
net?
I have test of the device and it was picking up Wi-Fi adapters from the marina about a mile away.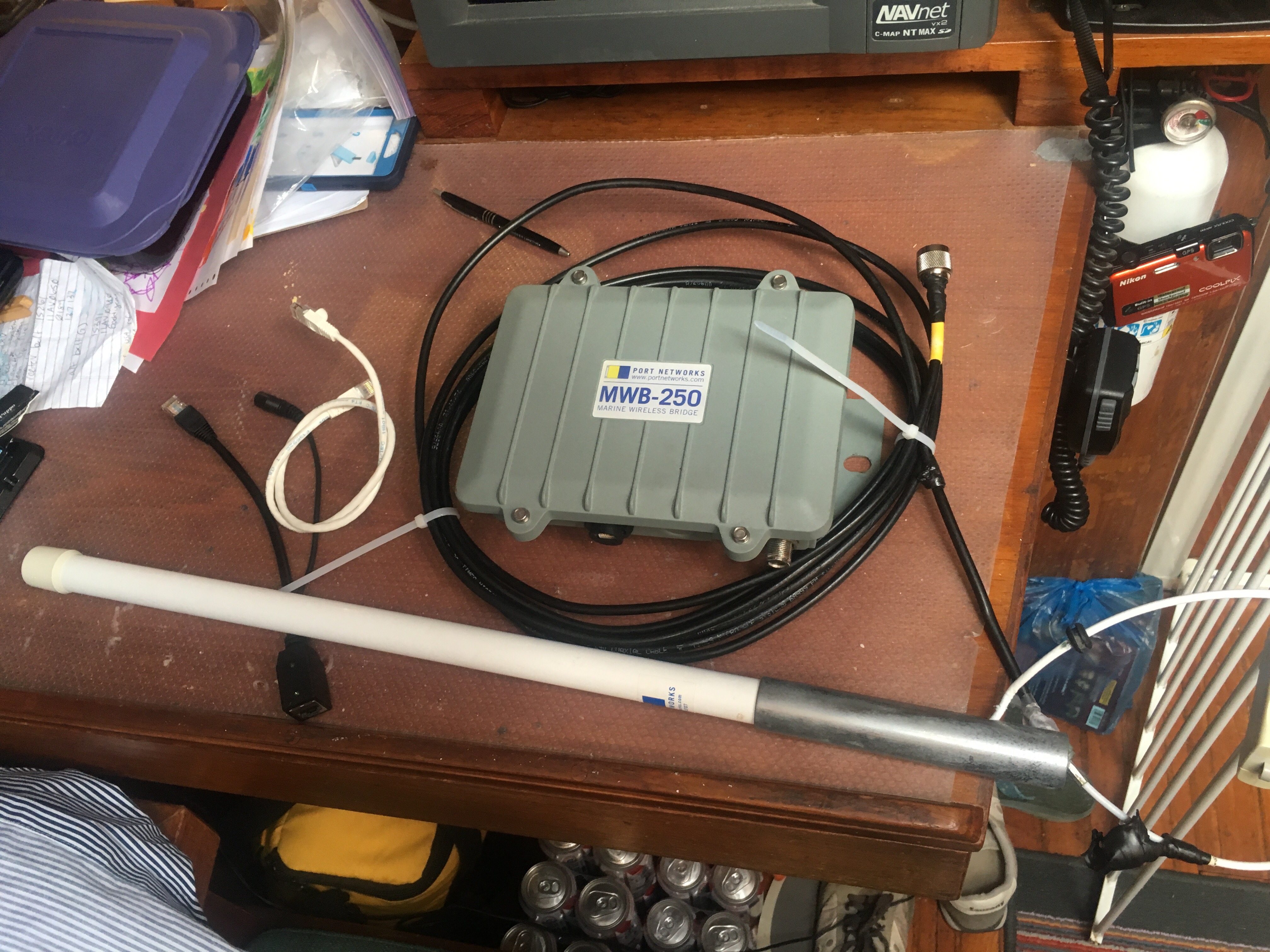 __________________
Invest in experiences, not things.
http://AboardAstraea.com
A growing family's life aboard a Cheoy Lee 41