"You get what you pay for" In question again?
A friend got some LEDs from a shop in
Brisbane
for his caravan. They pride themselves in their range and knowledge of LED
lighting
. The LEDs he got were similar to the one I got off eBay for $4. They were multiple SMD joined onto small
panels
soldered to a automotive style base but cost $38. When I showed him mine she thought they were the same. Anyhow a few of his blew within a couple hours of use. He tried mine and said they were very slightly dimmer but used less power. Light colour was the same. He has stocked up on the
cheap
ones now.
The ones I am talking about here look like this.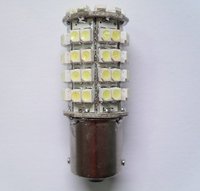 I also changed the festoon lights on my partners yacht with SMD leds like these. They are brighter and use a fraction of the power. Around $3.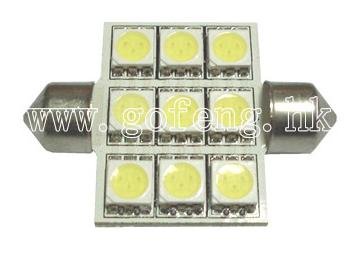 Another friend is into making 12V bicycle headlamps. He also purchased a CREE 6W LED downlight style LED from said LED experts for $36. I then went out and purchased a few of this style to test from eBay. Being 12V they will be suitable for a yacht. I purchased a 3x3W for $12 shipped and a 3x2W for $8 shipped. I gave them to him to compare and he reports my 3x3W puts out much more light than his 3x2W and uses less power. He then tested my 3x2W and it is dimmer than my 3x3 but its still brighter and uses less power than his $36 3x2W. Needless to say he is using the
cheap
ones now.
This is the style I am talking about. They fit into this style of fitting. 12V and GU10 fittings are the same.
AC

lighting

for home lighting or yachts on mains or AC. They look the same as above but with a GU10 socket and run off 110-240V AC. After hearing about some excellent LED downlights for $150. I went and purchased 4 different brand and type GU10 LED downlights to test for around $12 delivered.

My house uses 50W 12V halogen and 240V GU10 compact fluorescent 11W downlights. I tried the 11W CFLs as an energy saving test in some areas. I was never happy with the dull light and grey colour these CFLs put out compared to the 50W halogens. Also the CFLs are take a long time to heat up when they are first turned on to the point where people ask what is wrong with the lights when they first use them.

I have so far got one 3x3W warm white LED and replaced one CFL in an area that had 4 CFLs. The $12W LED is so much brighter than the 11W CFL, plus the colour is almost exactly the same as the 50W halogens. They operational effect is the same as a halogen in that is shines downward rather than scatters light like the CFL. The LED is almost as bright as a 50W halogen. I wish I done my whole house in these now. I have not tired the $150 version and going by the specs it will be better than the $12 one, but no where near enough to justify the added expense.

The warm white will be perfect light for on a

boat

and match perfectly with incandescent lamps. I have not yet tried a warm white 12V version, however the AC/DC circuitry will be irrelevant here so I expect the 12V warm white to be exactly like the AC GU10 I purchased which is so great in my home. The trouble is the lamps are very deep and they may be difficult to retrofit into some existing fixtures. But when doing a

refit

or initial

installation

IMO you would be mad to not consider these.

Anyway I hope this is of some help.

Dennis

__________________