I wired my
Furuno
GPS/Radar/Chartplotter to my
Icom
VHF
Radio
. It was a pretty easy
project
because I used extra stuff I had around from other projects. It just took a bit of wire and some connector pins.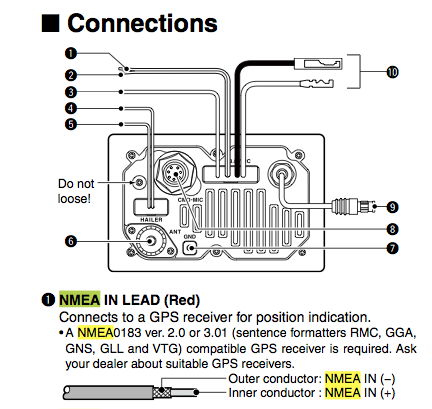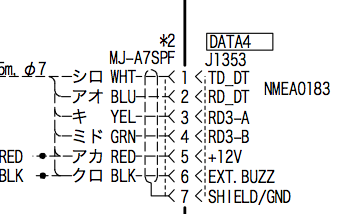 It all started when I turned on the
Furuno
RDP-149
NavNet
VX2
chartplotter
and
Icom
504
VHF
radio
for the first time. I noticed the radio said ďNo Position No TimeĒ and it was right next to the
chartplotter
that gets its position and time from its
GPS
antenna
. I want our location to be inputted in to VHF radio so if I need to press the
distress
button an automatic call can go out to the Coast Guard and our position will be automatically transmitted. Itís also nice that our position will be displayed on the radio so itís easy to tell buddy boats where we are, or for a less emergent situation like a Securite or Pan Pan call.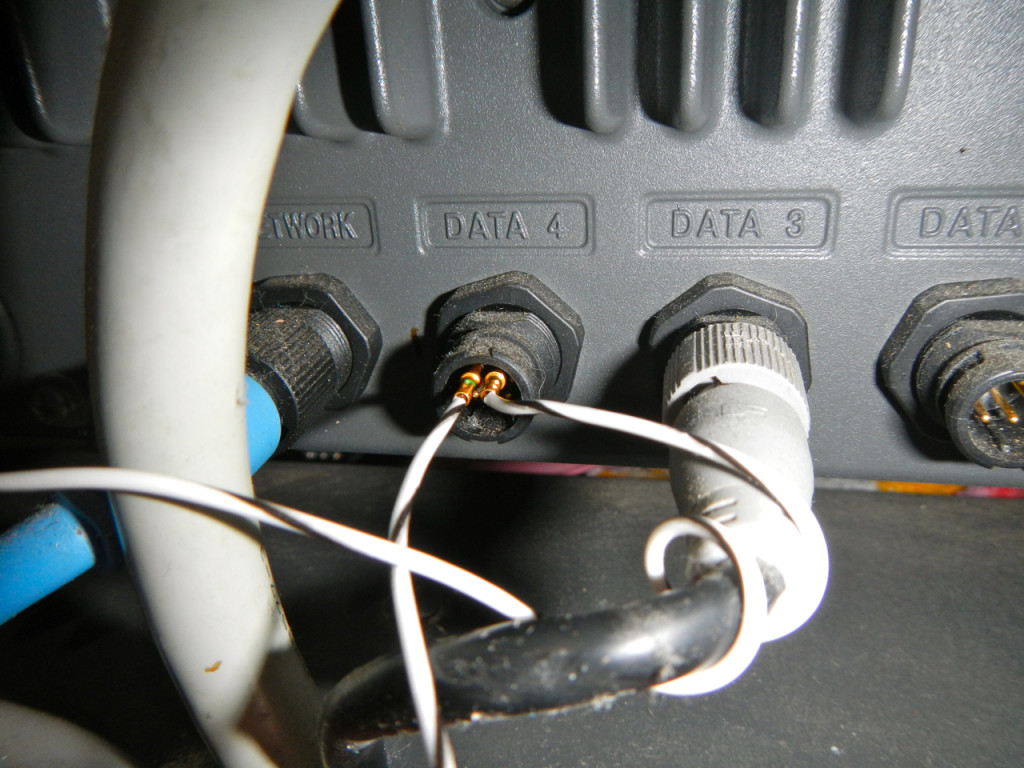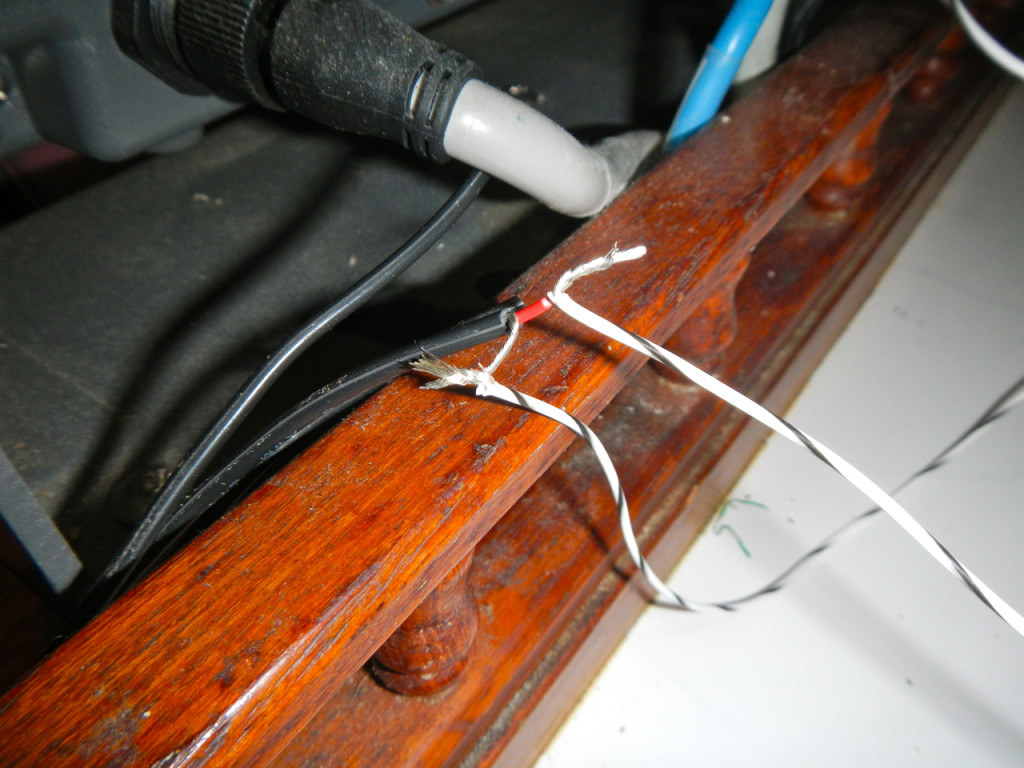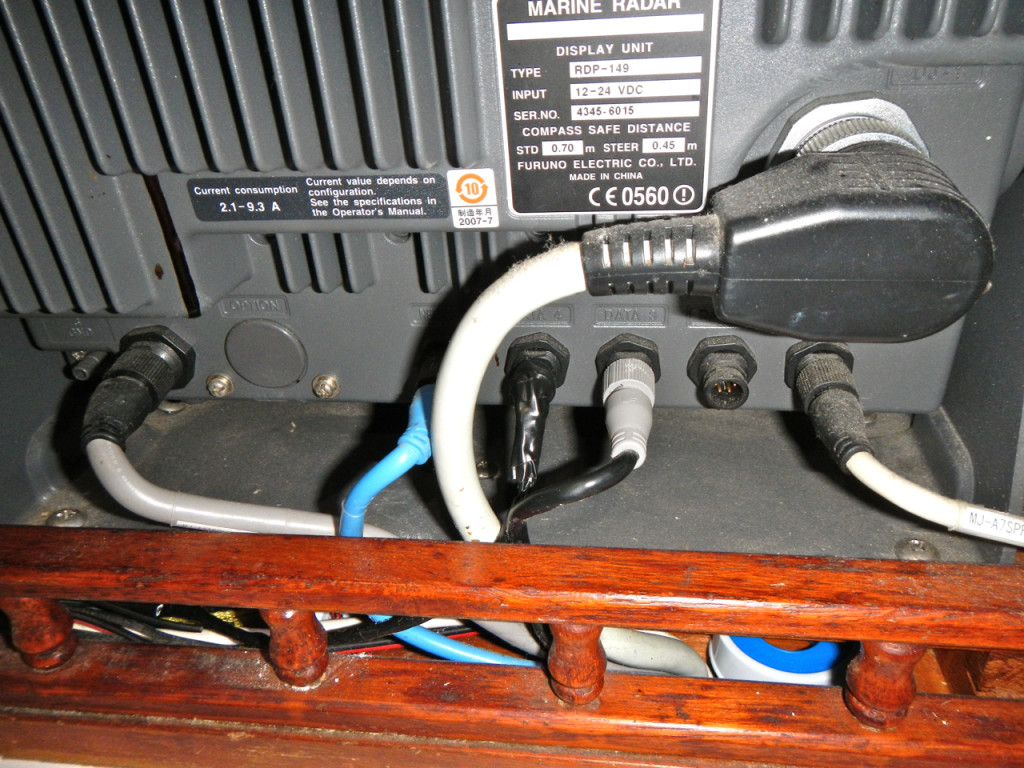 The whole story is on my blog:
Adding NMEA GPS Location to a VHF Radio