Quote:
Originally Posted by
Broached
I am definitely taking the I-65. Would love to get a convoy arranged if others are interested in making the trip east then south.
A convoy would be really difficult because everyones upwind performance is so different... and no one is going to slow down when pluggin uphill.
Re the 3 week pain (some boats take the whole season) I think the short pain on the I65 is the way to go. Do the hards yards quickly and then relax. you can do those places missed on the way back when they will all be down hill.
One other good thing doing it direct is that with a full tank of
fuel
from
georgetown
(yes,
Bahamas
diesel
prices!) you will be a long way toward 65 deg W before you run out of gas... and you certainly don't need it once you turn south.
OK well, heres my actual track from New Providence Channel to
St Martin
.
Its very scrappy, but its my
record
and I know what it means and its not thrust up for an
award
...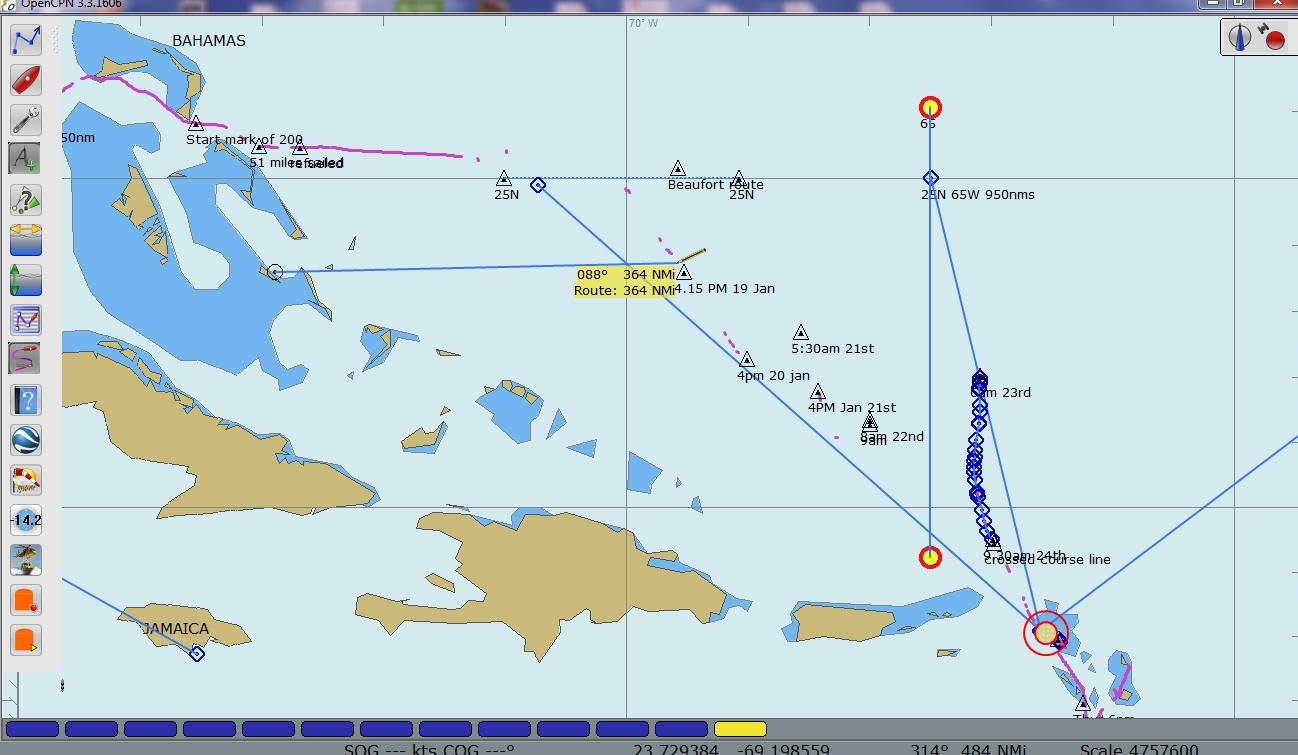 65 West is the vertical line. The wind started NE and ended SE
I didnt get out there till well south. Directly out from
Georgetown
to my track is only 350 miles and that was 69W.
You can see from the 20th to the 22nd January I wasnt going no where so needed to take a dig much further out and you will see I got moving a bit better then. Also from the 23rd you see the wind slowly changing in my favor, finally.
It was a toughish trip, and I don't recommend it to 93 year old Aunt Esmeralda, but it beats the hell out of 3 weeks, or 3 months into it.
The further you can get out initially the better it is and I have no problem about using the
engine
.