First I need to catch up a little as I haven't been on here for a while. Ruth and I bought an
Endeavour
37 early last summer and hope to be able to
cruise
on her for 2-5 months out of the year. We have kept our 26'
MacGregor
Classic as we still love that
boat
and did two longer cruises on her this past year which you can find here.....
Macgregor Trips-1 Index
I'm still not finished with the trip report for the 400 mile spring trip around the south end of
Florida
and realize that we aren't cruisers in the sense of the spirit that a lot of you are. Ok now on to the reason for this post....
=========================
If you are a
current
or potential user of SeaClear,
Open CPN
or another computer based chart plotter and have regretted that you didn't have a
cockpit
display what follows might be a solution for you and one that costs just a little over $100. It gives you a 7" daylight display that with SeaClear will display up to about a 7 mile wide chart area with detail good enough to see
water
depths and other needed detail. If you zoom the chart all of the way in you can see sharp detail at SeaClear's maximum chart resolution. Running SeaClear in the "AUTOMATIC" mode SeaClear will keep your
boat
centered on the
screen
and move the chart under it.
You don't have to be a computer guru to make this work and you just need 12 volts to the display along with a
cheap
coax cable that can be run over almost any distance. If this interests you then here is the mod...
Computer-Chartplotter Build Page-5
...and a picture....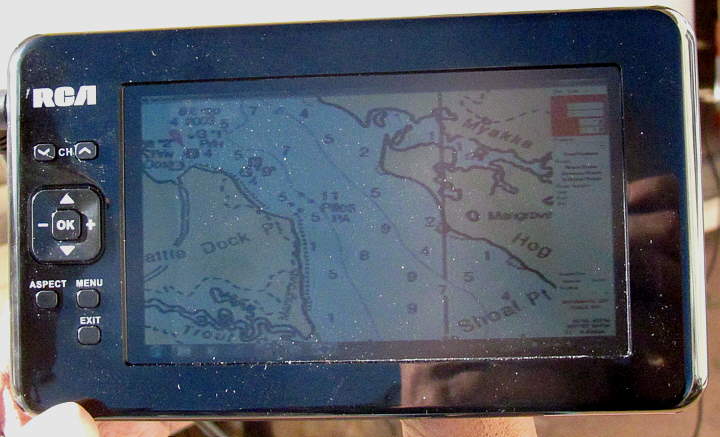 .... of SeaClear running on the display out in full sun and ....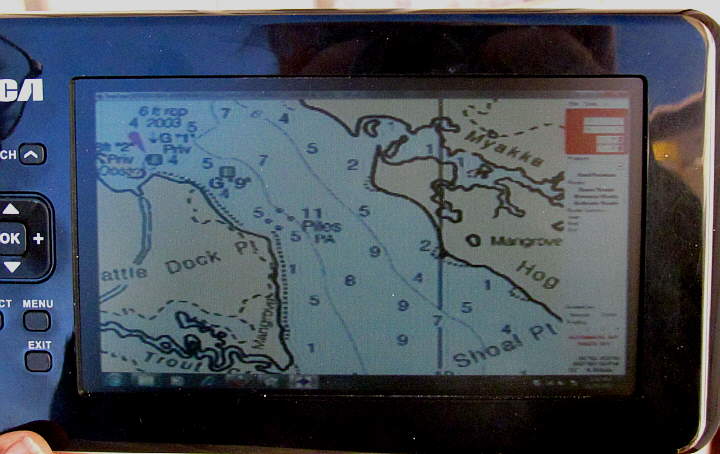 ....one outside, but just in the shade similar to under the

Bimini

.

I think this is going to be a good deal for us and make SeaClear just that much better,

Sum

__________________