....whether or not used by self (or even bought!). Doesn't have to be new or clever, just "looks handy".
To get started, have just stumbled across these:-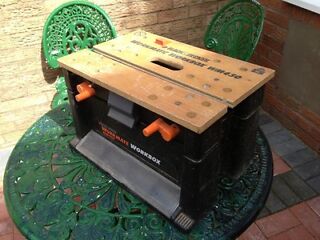 Black and Decker Workmate Work Box.
The dual use caught my eye (Mini Workmate and tool box)......Apparently no longer made - but seem to go for around £15 on ebay.
No, I haven't bought one
- not yet..........

__________________