Long story short.
Manta
40, forestay broke and everything came off during the last haha. Rig brought down and rerigged in
San Diego
. Finally sailed back down
baja
and partway through the main sheet shows lots of chafe. Here are some pictures of the chafe. I suspect this block is the source but don't understand how it can wear the line. The main sheet is a bit slack now. If it was tight the chafe isn't visible.
Or is it normal after sailing 900 miles downwind with the
jib
to have mainsheet chafe?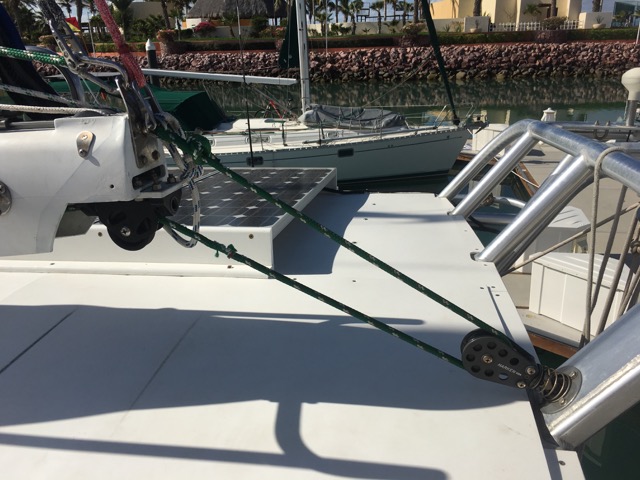 Here is the whole system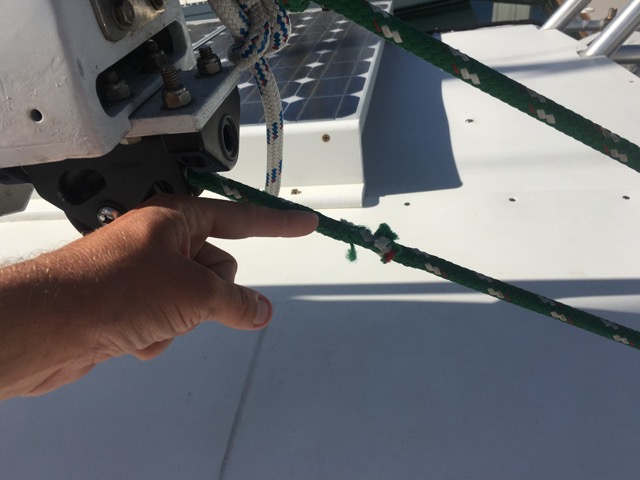 The chafe is here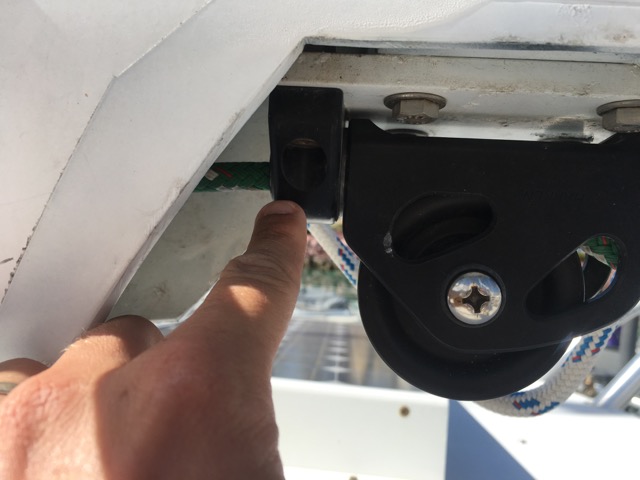 I suspect it's coming from here, but WHY?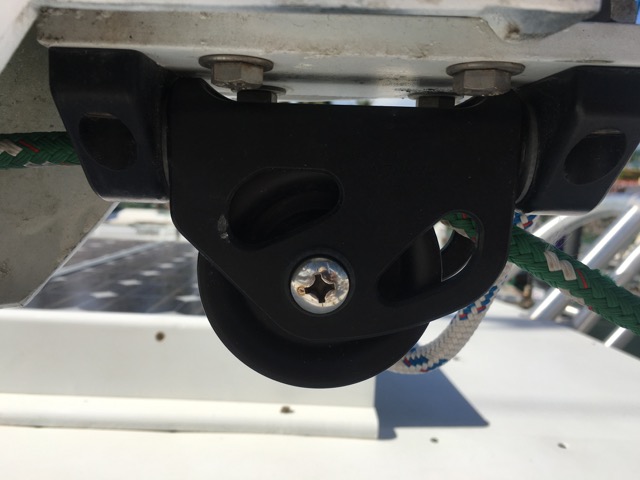 The sheet was already cut once and shortened to remove the chafe, but after some more serious cruising we'll run out of this new line. Had a recommendation of replacing with spectra but that's very pricey and it would be the only line onboard of it's kind.
What are your thoughts?