I have a
steel
boat
, and the track that the doghouse rests on is rusted out pretty bad.
THe
current
configuration is 1/8" L shaped
steel
, welded the entire length of the track, 8' or so.
If I were to replace it, I don't think my welding skills are up to snuff to get really good penetration welding it from just one side, there's no access to the back.
The vertical rail makes a spot that holds
water
, So I'm thinking instead of making the 'track' out of 1/2" stainless pipe and using either 1/8 or 1/4 x 1.5 or 2" every couple feet like you might see on a handrail.
I'm thinking the
arc
of the pipe will offer less resistance to the
companionway
hatch
, but I wanted to run this idea by the group and see if anyine has a reason not to go this
route
?
And lastly, I'm intending to mig weld this to the mild steel,
deck
does the pipe/tabs need to be 316 or can I get away with 304? And what wire do I need to weld the tabs to mild steel?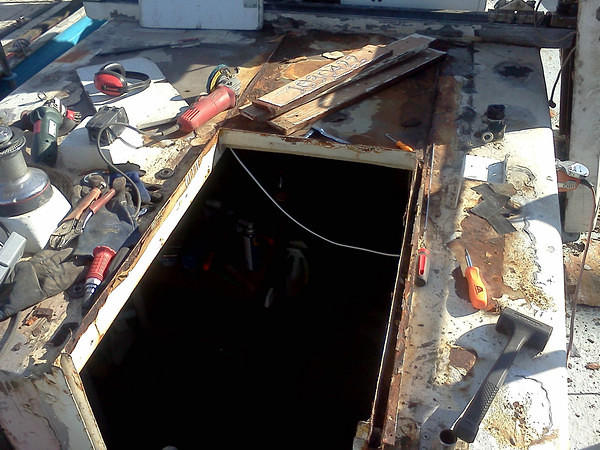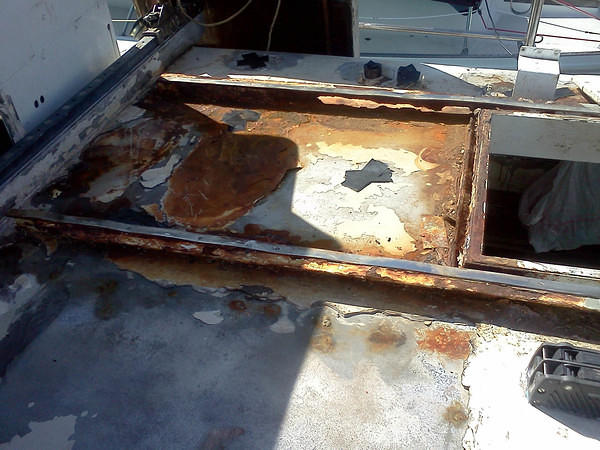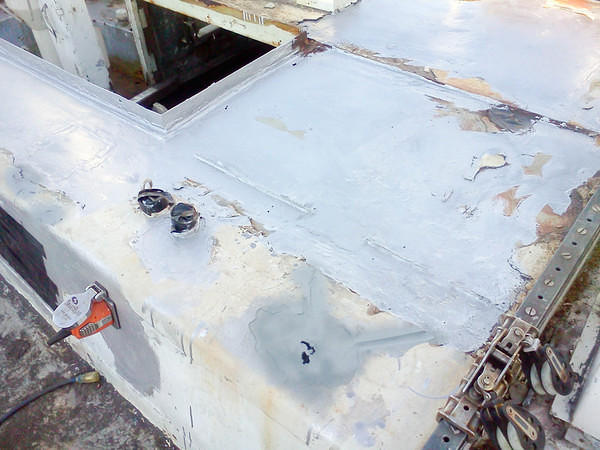 __________________