We also bought from compact appliance. A couple years ago bought a 63 quart EdgeStar and it has worked great, but we only use it in the Suburban traveling and on the
boat
. The
boat
time was 4+ months of continuous use and it has worked very well.
It comes on about 5 amps, but after a couple minutes is down to about 3 1/2. I think all of these units are about the same as to how much elect. they use. I know one uses a little less than 3 amps, but according to
reviews
runs much longer.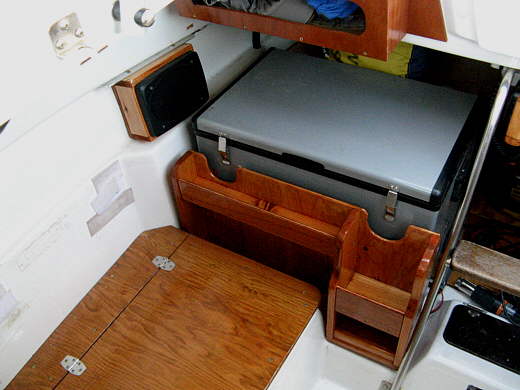 On the Mac in
Florida
we would turn it off at night, probably shouldn't of. It would be on the thermostat at 36-37 (will freeze if you want it to) and by morning, 10 hours or so later it would be up to about 44. This was in April in
Florida
(west coast and keys) so we were getting into the mid to high 80's. It would then run continuous to late afternoon before getting back down to 36-37. So in 24 hours it was on about 8-9 hours or about 40% of the time which seems to be about normal for these units.
We were also adding hot drinks during the day and the cabin on the little Mac gets hot. I'd recommend the unit, but I do know of one owner that has had problems with his, but they are fixing it under warranty.
When we got ours it was in the low $400's and they had a deal at
Christmas
with free
shipping
. It is more now, but it looks like all of the portables have gone up. If we were to do it again we would buy the same one. We considered the 43 quart, but it is almost the same size. I guess since they both probably use the same compressor/condenser.
I have more about it on our site here....
Macgregor 26S Inside Mods page 22
Sum