The power thing is totally going to depend on the
insulation
. How much insulation is your friend going to have top, sides and bottom? Most of the units below the Danfoss BDF50's seem to use between 3-4 amps when they are running the insulation is going to determine how much they run.
Our portable that we use in the
MacGregor
....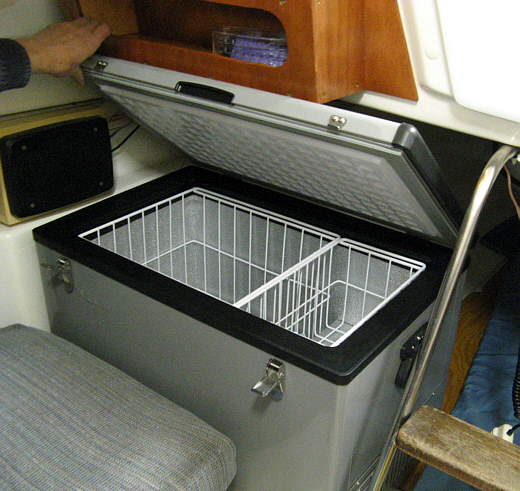 ...has a compressor/condenser that runs at 3 1/2 amps, but when the
boat
is 85 degs or so inside runs about 40% of the time, so about 34 amp/hours a day.
The fridge we made...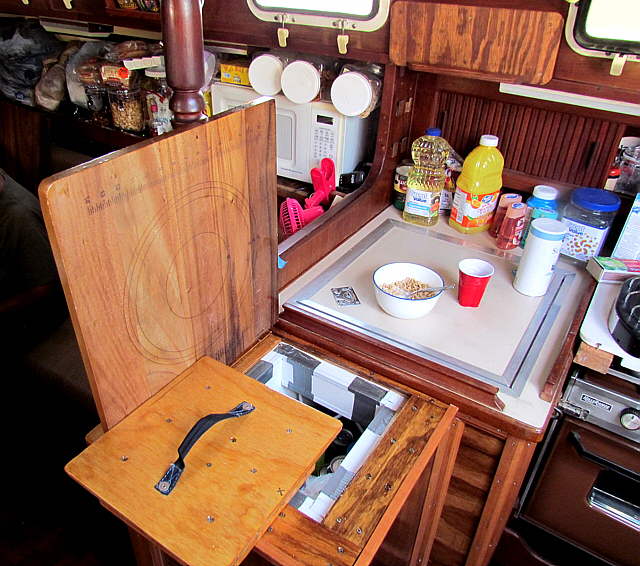 ...for the
Endeavour
also runs 3 1/2 to 4 amps, but even thought it is 1 1/2 cu ft. larger, around 4 cu. ft., and has a
freezer
section seems to only run about 10-15% of the time with the same
interior
boat temps so less than 15 amp/hours a day. The key is...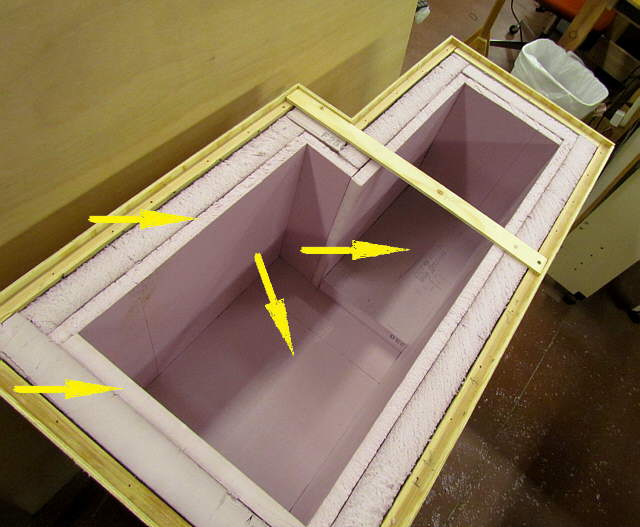 ...this one has lots more insulation compared to the portable (3 inches top, 4 on the sides and 7 and 9 on the bottom)
It uses the more efficient of the two Danfoss 35 compressors, the coolmatic 84, and with the evaporator is a couple hundred more than the Norcold, but we really like it and it is sized for a box over twice the size of our box so feel that we aren't working it very hard. So far we are very happy with the frig and the Coolmatic.
More on our fridge build and install here....
Endeavour 37 Interion Mods Index
...and good luck,
Sum